News story
Dounreay families come to work
Dounreay hosted its second 'Family Day' on Sunday May 18.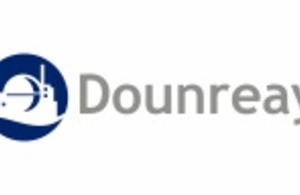 Staff and contractors were invited to bring members of their immediate family to see where they worked and enjoy a range of tours and visits across the site.
Despite the intermittent rain showers, over 400 staff and their families enjoyed a full day of activities ranging from site bus tours, tours of the DFR control room and PFR exhibition room and electrical annexe, the fire and ambulance service gave demonstrations, there was a tour of DECC, and our CNC colleagues laid on various activities at their firing range and gave two very impressive police dog demonstrations.
Film footage of the FCA was shown in the Lecture Theatre for staff unable to take their families over the barrier. Entertainment was provided during the day courtesy of the Caithness Junior Pipe Band, Thurso and District Strathspey and Reel Society and Mina Mackay's highland dancers.
Our younger family members were treated to inflatable fun in the off-site marquee area, with a variety of children's activities and arts and craft tables. There were also safety, health and fitness themed stands from our own OHD and Assurance teams, and our apprentices were using their STEM ambassador skills to entertain our younger visitors.
We were also very kindly supported by a variety of external organisations, with representatives from High Life Highland, NOSCA, North Highland Harriers, Pentland Canoe Club, Dollydoodle Bags, Caithness Horizons and the Caithness Cycling Club, who kept everyone busy frantically pedalling away on their turbo bikes.
Also joining in the Sunday fun were the CNC with their armed response police car and personal trainer, a Dounreay ambulance and Thurso Fire Brigade. St Andrew's Ambulance staff were also on hand to offer first aid support.
A good day was had by all, with feedback from staff and their families being extremely positive.
Published 9 June 2014