News story
Dounreay and Nuvia Ltd collaborate on beach monitoring vehicles
Dounreay's beach monitoring fleet has a new look with the addition of new vehicles – the Metrac H5 all-terrain vehicle (ATV).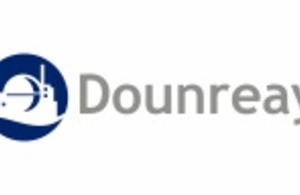 The H5s are fitted with the same GroundhogTM Evolution monitoring equipment as the current ATVs, so this is a change of looks but not a change of function.
The current Hill Cat ATVs have been a familiar sight on beaches near Dounreay for more than a decade and the beach monitoring team are preparing for the inevitability of vehicle end-of-life.
In November, both Hill Cats and one of the Metrac H5 ATVs, performed the statutory monitoring of Strathy and Murkle beaches, as well as the monthly monitoring of Sandside beach and the Dounreay foreshore.
For two of those beaches, the presence of the specialised ATVs is a new sight. The beaches at Strathy and Murkle are now to be monitored twice a year (during May and November) to comply with the site's new Radioactive Substances Act Authorisation by the Scottish Environment Protection Agency.
Steve Innes, DSRL's project supervisor in the Environmental Closure and Demolition (ECD) department, responsible for the beach monitoring explains:
Nuvia, the Contracts department and ECD worked together over several months to procure and commission the Metrac for use at Dounreay, to provide sufficient resource to comply with the statutory monitoring requirements.

These requirements are particularly demanding during November, when there is a large area to cover and the weather and daylight hours are against us.

At the moment, it looks like the monitoring programme will be completed successfully.
Nuvia already use the Metrac to monitor beaches at Sellafield using another, similar, version of the GroundhogTM monitoring system and the vehicle was tested on Caithness beaches to assess its suitability.
The GroundhogTM Evolution beach monitoring equipment that is fitted on both models of ATVs continues to provide high quality detection capability here in Caithness and elsewhere in the world.
The Metrac H5 has many advantages over the older machines, not least because the driver has all-round vision and the vehicle has 4-wheel steering which results in less disturbance of the surface of the beach.
The Hill Cats will be retained in service to provide additional resource during peak monitoring periods.
As the beach monitoring programme is likely to continue for a number of years, until SEPA is confident that the monitoring campaign has served its purpose, the new ATVs will become a regular sight on the beaches at Sandside and to a lesser extent, Strathy and Murkle.
Published 5 December 2014