News story
Doors open to 175 years of history
Hundreds of heritage enthusiasts visited the historic General Register Office (GRO) this weekend as part of English Heritage Open Days.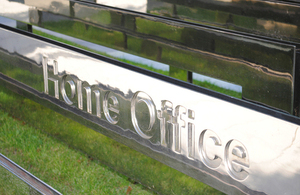 The GRO, which holds more than 260 million records of birth, death and marriage for England and Wales, is housed at the Smedley Hydro building in Southport. The site was previously a Victorian spa and hotel.
Steeped in history
Visitors were taken on tours around the building, where they were shown the history and architecture inside and out, including photos of the building in the 1800s, the bistro, billiards room and old bath area. The tours finished in the ballroom, where there was an exhibition area with stands hosted by departments in GRO, explaining its current role and in particular the certificate ordering service. 
Sarah Rapson, Registrar General, said:'These open days are a fantastic opportunity for the GRO to not only share with members of the public the building we are privileged to work in, but also the work we do.
'The event proved very popular and comes at a time when the GRO has just celebrated its 175th anniversary.
'I would like to thank all those involved in the event for making it a success and for their continued hard work at GRO over the years.'
The GRO is one of many historical buildings to open their doors this month to celebrate England's architecture and culture, and guests were joined by the Mayor of Sefton Councillor Kevin Cluskey.
Councillor Kevin Cluskey, Mayor of Sefton,said: 'The Smedley Hydro building in Birkdale is a fascinating place steeped in local history.
'The building is an iconic landmark in Southport and has been used as college, hydropathic spa, hotel and its current use as the General Register Office, employing many people across Sefton and beyond.
'The open day was a great way to view this amazing building and I was delighted to have been given a tour of it and learn so much about its illustrious past.'
Spa and hotel
Smedley Hydro started life as Birkdale College for the education of young gentlemen, before John Smedley of the Smedley Hydropathic Company bought it in 1876 to open up a spa and hotel. At the outbreak of the Second World War in 1939, the government took over management of the building, for registration of the population of England and Wales.
In the 1990s further aspects of civil registration were moved to the site which now acts as the headquarters for civil registration in England and Wales.
GRO factfile:
Established with the creation of the Registration Act of 1836 and became operational from 1 July 1837
From 1 July 1837, every birth and death occurring in England and Wales had to be registered by the local registrar
First Registrar General was Thomas Lister
It celebrated 175 years this July
Holds more than 260 million records centrally
GRO was based at Somerset House in Central London from 1837 to 1974, and St Catherine's House, also in London, before moving to Southport
Published 10 September 2012