Don't waste money on excessive consultation says Shapps
The new Government has today stripped away another layer of costly red tape by freeing councils to improve how they are run without holding …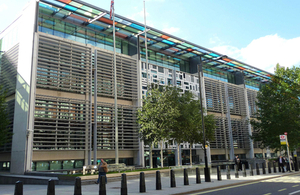 The new Government has today stripped away another layer of costly red tape by freeing councils to improve how they are run without holding expensive local talking shops.
Laws passed in 2007 mean that all councils have to choose whether to have a locally elected mayor or a council leader, but are required to consult their residents before any changes can be made. District councils are the only ones yet to make this decision.
The Government has pledged to scrap the need for councils to change how they are run so they will no longer have to go through this costly and time-consuming process.
But before that can happen, Local Government Minister Grant Shapps has today written to all these councils, highlighting their freedom to take a light touch approach to the consultations, at minimal cost to council taxpayers.
Councils could choose to hold expensive talking shops - or they could use a newspaper article, press release, or their website, to get local views.
Grant Shapps said:
The path to change is too often littered with hoops and hurdles, form filling and cost. I want us to cut out the paperwork and get on with making a difference.

Of course it is important that local people have a say over how their council is run. But as council taxpayers they will not expect their councils to spend a fortune trying to ask for their opinions.

That's why I want little public money spent on this, when it can be better used on improving the local services residents rely on - especially when we're all working to get the country out of this financial mess.
Twitter
Keep up to date with the Department by following us on Twitter (external link).
Media enquiries
Visit our newsroom contacts page for media enquiry contact details.
Published 7 July 2010