Don't let fire be an unwelcome guest this Christmas
As statistics reveal that one in six fire deaths last year occurred in December, the Fire Kills campaign is reminding people that some of their…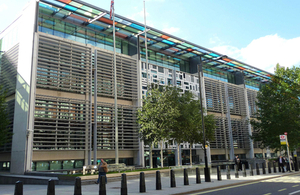 As statistics reveal that one in six fire deaths last year occurred in December, the Fire Kills campaign is reminding people that some of their favourite festive traditions such as cooking Christmas dinner, decorating the home and drinking alcohol could have the potential to leave Yuletide celebrations in ruin. 
The distractions of a crowded house and celebrations can often result in festive cooking being left unattended. And the added influence of alcohol means that it's even more important to stay alert while preparing the turkey dinner. Nearly 1,400 house fires were started by cooking appliances last December, resulting in more than 300 injuries.
And while no Christmas party would be complete without a few decorations, the fact is that dry Christmas trees, flammable decorations and stray wrapping paper can all act as extra fuel for a fire sparked by overheated sockets, faulty fairy lights, unattended candles or carelessly discarded cigarettes.
A recent survey by fire-safe insulation manufacturer Rockwool revealed that a surprising number of people admit to leaving their Christmas tree lights plugged in when they're out of the house and leaving candles unattended in their home.
A Christmas video from the Fire Kills campaign shows in graphic detail just how fast a fire caused by faulty decorations can take hold and emphasises the vital importance of planning an escape route. Make sure your guests know how to get out, stay out and call 999.
The Government's Chief Fire and Rescue Adviser Sir Ken Knight said:
The hustle and bustle of Christmas preparations can often push fire safety out of our minds. But in reality, the start of festive celebrations bring a whole cocktail of fire risks into the home - from the distractions of a crowded house while cooking and the slower reaction times that result from alcohol consumption, to the potential dangers of overloaded plug sockets, flammable decorations and unattended candles.

Christmas is a time for celebrating with family and friends, and we want to keep it that way. By being aware of the risks and making a few simple checks you can ensure that you and your loved ones can celebrate in safety.
The Fire Kills Campaign have some top tips to help people celebrate in safety this festive season:
Ensure you have a working smoke alarm installed on all levels of your home. A working alarm can give you the vital time needed to escape in a fire. Test your smoke alarms weekly and never remove batteries to power presents!

Check on older relatives and neighbours this Christmas to ensure their safety as they are at greater risk from fire.

Never leave cooking unattended. The majority of fires start in the kitchen so this is a high risk area. Avoid cooking whilst drunk and always turn off kitchen appliances when you have finished cooking.

Never leave candles unattended. Keep candles out of the reach of children, and away from decorations, cards and wrapping paper, fires, lights and heaters.

Put your cigarette out, right out. Make sure your cigarette is fully extinguished and take care when drunk or tired. It's very easy to fall asleep while your cigarette is still burning and set furniture alight.

Don't overload sockets - ensure only one plug per socket. Always turn off plugs when they are not in use, except those that are designed to be left on, like freezers.

Ensure you switch off fairy lights and unplug them before you go to bed, or leave the house. Check your Christmas tree lights conform to the British Standard (BS EN 60598).

Always use an RCD (residual current device) on outdoor electrical equipment. This safety device - which works in a similar way to a circuit breaker - can save lives by instantly switching off the power if there is a fault and can be found in any DIY store.
Make sure that everyone in your home knows what to do in a fire - in the event of fire: get out, stay out and call 999
Visit the Fire Kills campaign's Facebook page www.facebook.com/firekills (external link).
You can watch and share the Fire Kills Christmas safety video at www.youtube.com/watch?v=hMtjGfr0tYs (external link).
Twitter
Keep up to date with the Department by following us on Twitter (external link).
Media enquiries
Visit our newsroom contacts page for media enquiry contact details.
Published 12 December 2011