World news story
"Don't let a lost passport spoil your holidays", warns British Embassy Brussels
The British Consulate-General in Brussels has warned British nationals in Belgium to keep an eye on their passport.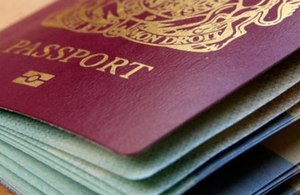 Last year in December alone, the British Consulate-General in Brussels issued over 40 Emergency Travel Documents to British Nationals who needed to travel urgently. A large majority of those were to replace passports that had been lost or stolen. While Consular staff are always happy to help, obtaining an Emergency Travel document is an expensive and time-consuming process.
Sara Leventhall – British Vice-Consul, said:
Losing your passport could turn a great trip to Belgium into a real nightmare. Keep an eye on this valuable document and save your time and money for buying those last presents. Applying for an Emergency Travel Document is expensive and time consuming. In the nicest possible way, we really don't want to see you over the Christmas period.
Follow our passport safety tips to avoid unpleasant experiences. These have all been drawn from real life incidents as told to our staff:
When you leave home, make sure that you have got your own passport – and not your husband's, your daughter's or your mother's (or even, memorably, just a passport cover!)
Once you've arrived in Belgium, carry your passport in an inside pocket, preferably buttoned up.
Stay aware of your surroundings at all times. You may be on holiday – but it's a high season for pickpockets.
Take extra care in busy and crowded areas, like Christmas markets and public transport.
Check your pockets before you wash your clothes. This happens more than you'd expect.
Don't leave your passport in sight in the car, even when you're driving.
What to do if you lose your passport
Even if you take all possible precautions, things do go wrong sometimes. If you lose your passport or it is stolen, there are several things that you should do as quickly as possible:
Report the loss or theft to the Belgian Police. You'll need to show us your Police report so do keep it safely.
If you have travel insurance, get in touch with your insurance company. Some policies require that they be informed of a loss or theft within a short timeframe.
If you are travelling soon, call us on + 32 2 287 62 11. Our lines are open 24/7. We'll discuss your options with you and explain what you need to do to get an Emergency Travel Document.
If you are not travelling immediately, you should apply for a new passport following the instructions on our website.
If you decide not to apply for a new passport or an Emergency Travel Document straight away, please send us a completed LSO1 form together with a copy of your Police report. We'll cancel the passport so that it cannot be fraudulently used for travel.
Full details are available on our website
Notes to Editors
The emergency travel document is a document issued at British Consulates to allow British Nationals to undertake or complete a journey. The document costs £95 and is valid for a single or return trip.
In 2012, the British Consulate-General in Brussels issued 483 Emergency Travel Documents.
Published 18 December 2013