Don't cut corners with travel insurance on your 2011 holiday
As British nationals seek to get a good deal on their next trip abroad the Foreign Office warns of the dangers of not being adequately prepared.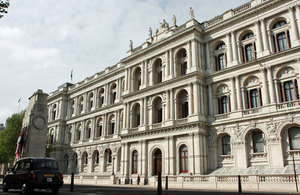 According to research, British travellers will continue to seek value for money in 2011. In a report published by the Association of British Travel Agents (ABTA), three quarters of travellers believe that getting the greatest value for money is either essential or important.
The report predicts that Turkey and Egypt will continue to be popular destinations, and increasingly so will Tunisia, Syria and Abu Dhabi.
Know Before You Go Campaign Manager at the Foreign Office Lynda St Cooke said:
"It's interesting to note the trends highlighted in this report. People are clearly seeking to watch their budgets, which will lead some to stay with friends and family rather than in hotels. It's easy to assume that, if you are visiting friends or relatives, they'll look after you so you don't need to take any health precautions or take out travel insurance. But our consular staff regularly have to help people who have run into problems because they haven't made these basic preparations, so it's important to remember to consult your GP's surgery before you go, and take out travel insurance to avoid the risk of you or your family being billed for thousands of pounds.
There's clearly an increase in holidays in "mid haul" destinations. It's vital to understand a bit about your destination: not knowing about local law won't stop you being imprisoned for breaking it. It's worth researching the laws and customs of the country you are visiting, so as not to get caught out."
Published 30 December 2010