World news story
Don't be a victim of fraud
British Embassy Oslo warns British nationals to be vigilant of scam emails using names of UK government officials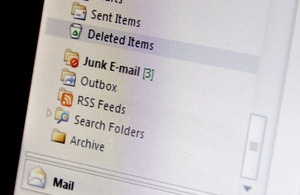 Every day fraudsters are increasingly using more sophisticated techniques to deceive members of the public into for financial gains.
Fraudsters often use the names of genuine people and organizations to make their deceptions seem more credible. Recent examples of scam correspondence have cited a Foreign Office minister or members of the diplomatic service in emails.
UK government officials and civil servants will never contact you to ask for money or endorse a payment to an individual, or company.
For more information on how to avoid being conned, or if you believe you have been a victim of fraud please visit the action fraud website.
Action Fraud provides a fraud-reporting and advice centre, where people and small businesses can report fraud, attempted fraud and scam emails. The information is forwarded to the National Fraud Intelligence Bureau, where it is analysed. If common links between cases are found, the evidence may be used as part of a law enforcement investigation.
Published 10 May 2013