Don't bankrupt yourself - always travel with insurance
As new research emerges about the high cost of medical bills abroad, the Foreign Office urges travellers to prioritise travel insurance.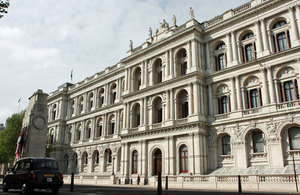 New findings show that the average medical claim made by British tourists falling ill abroad in 2010 was £1,333.41. In certain countries, such as the USA, where the cost of medical care can be very high, the average claim for medical bills was £4,725, the research by Sainsbury's Travel Insurance shows.
Where tourists have comprehensive travel insurance, such bills are usually covered by the insurance policy, and the money can be claimed back. If travel insurance has not been taken out, tourists are left to pay these bills from their own pockets.
Phil Lord of the Foreign Office's Know Before You Go Campaign said:
"Such figures highlight the importance of taking out insurance before you travel. Many people try to cut holiday costs, only to discover that when things go wrong they are obliged to pay thousands of pounds in bills. Getting comprehensive travel insurance means that whilst an accident may disrupt your holiday, it won't bankrupt you."
Published 15 August 2011