World news story
Doing more for the most vulnerable in France
This was published under the 2010 to 2015 Conservative and Liberal Democrat coalition government
The British Consulate in Paris organised a workshop on mental health issues last week.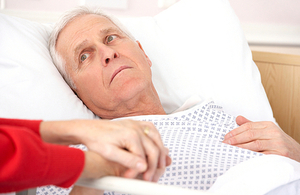 In line with the 2013-2016 FCO Consular Strategy, the Consular Services Team in Paris organised a workshop on Mental Health issues on 10 April 2014.
Easy access to France and the overall ageing of retired British residents in France are increasing the numbers of cases involving mental health issues. Many people who experience difficulties in France are able to manage their circumstances in liaison with French and UK medical, legal and charitable professionals directly. However some of the most difficult cases require assistance from the Consular Services team.
In order to identify ways of improving understanding between UK and French mental health provision, psychiatric doctor Françoise Cornic, from Sainte-Anne hospital, and French lawyer Véronique Chauveau delivered presentations to the team on various topics such as access to and organisation of the French Mental Health institutions, the French guardianship system and mental health care for prisoners in France.
Also present at the workshop were colleagues from Embassies of other English-speaking countries and from the British Charitable Fund, British Community Committee, social workers and doctors from Henri Hey hospital.
The comments at the end were unanimous: working together in partnership means that we are all able to provide a better services for those experiencing mental health issues and that exchange of practice improved our ability to work together.