Do you know where your passport is?
Latest Government figures show that more than 60,000 British travellers reported their passport lost or stolen abroad between April 2009 and March 2010.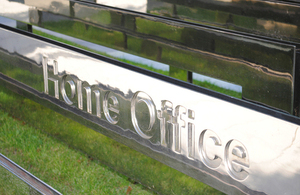 This is despite new research by the Identity and Passport Service (IPS), which shows that 83 per cent of people say they always store their passport in a safe place.
IPS is today urging passport holders to take a few simple steps to keep their documents safe abroad and in the UK.
Top tips
Steps include:
when travelling, take two photocopies of your passport, leaving one at home and keeping one separate from your passport
keep your passport with you when travelling to your destination
think about where it is best to keep your passport at home and abroad
be wary if you are asked to surrender your passport 
report a lost or stolen passport to the local police and inform the British Consulate when abroad and to IPS and the police when in the UK
Sarah Rapson, Chief Executive of IPS, said: 'It is vital that people take care of their passports, both at home and abroad. Passports are increasingly attractive documents to organised criminals.
'Hijacking someone else's identity can help facilitate a wide range of very serious crimes.'
When a person reports their passport lost or stolen, IPS logs the details and cancels it on its system. It then notifies immigration and law enforcement agencies around the world to try and minimise the risk of it being misused.
Notes to editors
IPS replaced more than 279,000 passports that were lost or stolen in the UK or abroad between April 2009 and March 2010.Of that total, more than 60,000 passports were lost or stolen abroad. Since 2002, a total of 2.2 million passports have been replaced by IPS.

An adult passport costs £77.50 for standard service and £112.50 for the one-week Fast Track service. A child passport costs £49 for standard service and £96.50 for the one-week Fast Track service. The Premium one-day service is not available for replacement passports.

IPS asked a sample of 1,553 UK Passport holders during Spring and Summer 2009 whether they always stored their passport in a really safe place. Of those who responded, 83 per cent agreed. Around 74 per cent of those who responded between the ages of 16 to 24 agreed. This rose to 92 per cent among 66 to 75 year olds who were questioned.

All passport losses or thefts abroad should be reported to the local police in the relevant country as soon as possible. You should report the theft or loss to the UK Foreign and Commonwealth Office (FCO) embassy, consulate or high commission of the country you are in. You can get details of your local FCO office wherever you are by calling (0)20 7008 1500 (0870 606 0290 within the UK) or by visiting the FCO website

For further information on what to do if your passport has been lost or stolen in the UK, visit the IPS website or call the advice line on 0300 222 0000.
Published 6 August 2010