Press release
Diversion signs upgrade for Cumbria and north Lancashire
Work to upgrade diversion signs will be taking place over the next few weeks.
This news article was withdrawn on
This press release is no longer current.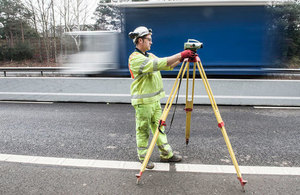 Work to upgrade the diversion signs drivers rely on when motorways and major A roads are closed by incidents will be taking place across parts of Cumbria and north Lancashire over the next few weeks.
The Highways England project to replace old signs and make the diversions even clearer started on Monday (27 July) and will be completed before the late summer bank holiday at the end of August.
The work will require short closures of lanes on dual carriageways and the hard shoulder on motorway routes. In addition there will be 2 overnight closures of the westbound exit slip road at junction 4 of the M55 tonight (Wednesday 29 Jully) and tomorrow, Thursday, night (30 July) between 8pm and 5am each night. Drivers will be diverted to the end of the motorway for onward routes.
Highways England project manager Mark Mosley said:
As well as replacing old signs we'll be using this opportunity to make the diversion routes even clearer. None of the work should cause too much disruption to drivers' journeys but we appreciate customers like to know what work is going on.
General enquiries
Members of the public should contact the Highways England customer contact centre on 0300 123 5000.
Media enquiries
Journalists should contact the Highways England press office on 0844 693 1448 and use the menu to speak to the most appropriate press officer.
Published 30 July 2015