Press release
DIT announces new roles to lead export and investment agendas
Applications are open for the new DIT roles of Director General Investment and Chief Exports Officer.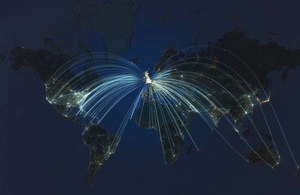 The Department for International Trade (DIT) has this week announced that it will recruit 2 new Directors General to oversee the department's growing export and investment agendas.
The creation of the Director General Investment and the Chief Exports Officer positions will build significant new senior capability in the department as it pursues an ambitious, targeted and strategic approach to promoting exports, and supporting greater inward and outward investment.
The Directors General will work with businesses from across the UK to generate wealth and prosperity, and ensure that companies of all sizes can take full advantage of global investment opportunities and the growing appetite for British goods and services abroad.
The Director General Investment will lead a global DIT team, co-ordinating government departments and working in partnership with the private sector to attract and retain high quality overseas investment.
The Chief Exports Officer will lead the implementation of a new export strategy to ensure that new and existing exporters can access the right financial, practical and promotional support to sell overseas. Export promotion is an essential element of the recently published government Industrial Strategy, with details of a new export strategy review unveiled in the Autumn Budget.
Find candidate information packs for:
Applications close on the 3rd January 2018 with the view to appoint in the new year.
Notes to editors
Building on the Autumn Budget, Minister for Trade and Exports, Baroness Rona Fairhead today (1 December 2017) announced a new Export Strategy Review to consider how the UK can encourage and support British businesses to take advantage of the huge potential to grow our exports.
Published 1 December 2017