World news story
Diplomats Cricket Blues bowls PCB Whites for Solidarity
This was published under the 2010 to 2015 Conservative and Liberal Democrat coalition government
Roots Millennium Schools, Pakistan supports a cricket match today at Islamabad between the Diplomatic Cricket Association, and the Pakistan Cricket Board President's All Star Invitation Team led by its Chairman Najam Sethi.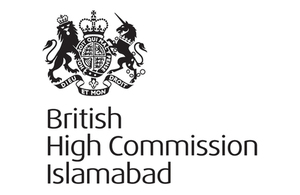 The day was an initiative undertaken by the Pakistan Cricket Board and Islamabad Diplomats, led by the Australian High Commission and the European Union. Heads of Mission from Australia and Canada showed their mettle, along with representatives from the European Union as they challenged a mix of Pakistan's former and present international cricketing heroes. Chief Guest Minister of Interior & Anti Narcotics Chaudhry Nisar Ali Khan led the Pakistani team to bat and bowl in a unique show of teamwork and partnership.
Cricket is to Pakistan what ice hockey is to Canada, and football to Europe. In addition to being a national pastime bordering on obsession, the game has been one of the few constants in a truly turbulent history of Pakistan, a serene and steady partner. The sport has continued to thrill, entertain and even relieve the nation.
The match was a celebration of Pakistan's long history as a major cricketing nation. It was intended to salute the passion, knowledge and skill that the game instills within all players, member countries and millions of fans worldwide. The match was also intended to promote Pakistan as a cricketing destination of choice for 2014.
Diplomatic Cricketers Organizing committee lead by the Australian High Commissioner His Excellency Peter Heyward has been an active advocate of promotion of sports, and in particular cricket within Pakistan. Cheered on by students from the Roots Millennium Schools the event showcased the significance of game and sport amongst stakeholders.
The cheerful Cricketing Diplomacy is yet another stellar example of the International community's unconditional commitment towards promotion of sports, culture, arts and national pride in Pakistan. The match took place at Said Pur Cricket Ground and attracted dozens of diplomats, families and friends of cricket from all walks of life. All involved had a remarkable day and cherishable memories.
Document information
Published: 25 February 2014