News story
DIO energy savings see the light
Lighting improvements at the Defence Infrastructure Organisation (DIO) are cutting emissions of greenhouse gases and helping to save money.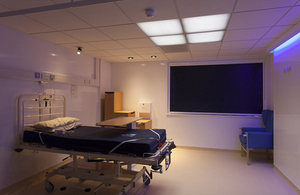 The money invested in lighting improvements is paying dividends in south east England by cutting emissions of planet-harming greenhouse gases and helping to save more than £2 million to date.
DIO has worked with regional industry partner PriDE to deliver a range of energy efficiency improvements under the MOD's 3-year 'energy spend to save' programme. PriDE is a joint venture between Interserve and SSE Contracting and is responsible for estate management and construction services at almost 100 MOD sites throughout south east England.
The programme, which started in 2011, has invested £105 million in a range of energy reduction projects across the UK and overseas. These range from energy-efficient lighting to draught-proofing and adding new controls to boilers. 'Spend to save' targets a £70 million per annum saving, meaning the money invested will have paid for itself in less than 2 years.
Some of the funding has been spent on lighting projects in the south east, which have so far achieved energy savings of 44 million kilowatt-hours (kWh) as well as reducing MOD's carbon output by 9,000 tonnes.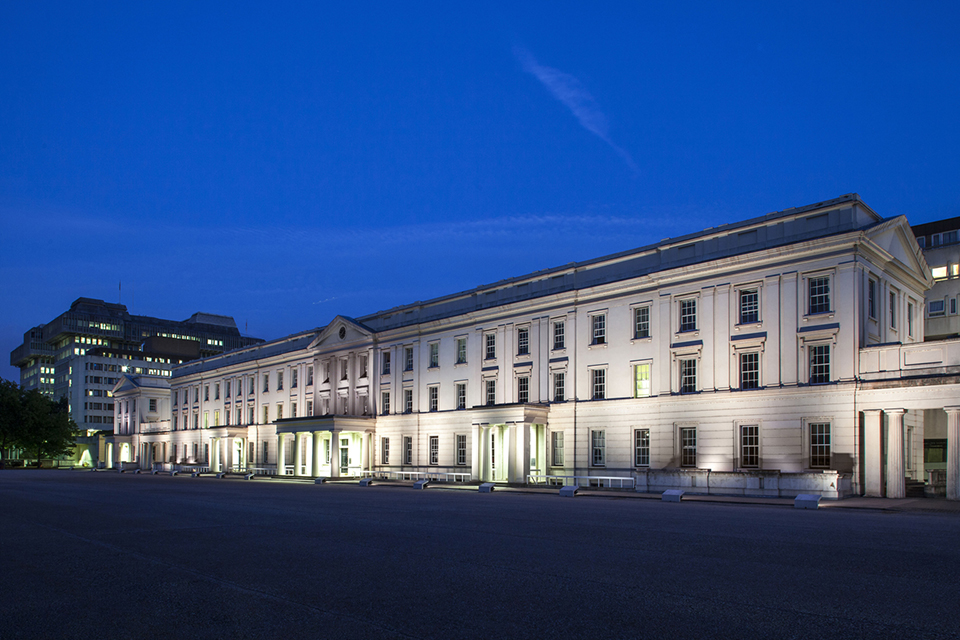 The DIO energy spend to save programme manager, Rebekah Jones, said:
DIO's priority is to support our armed forces as they prepare for operations, but MOD has a duty to balance delivery of this support with measures that help to achieve government targets that will help combat the threat of climate change.

This new lighting is a winner for all concerned. Defence personnel get better working conditions whilst MOD takes another step in 'greening' our operations and supporting important environmental goals set by the government.
At the rehabilitation centre at Headley Court, new lighting has created a more welcoming aspect to the wards. The introduction of HealWell lighting in 4 patient rooms has resulted in patients sleeping for approximately 30 minutes longer. New lighting in the corridors can be dimmed at night and new LED downlighters use considerably less energy than traditional fluorescent bulbs.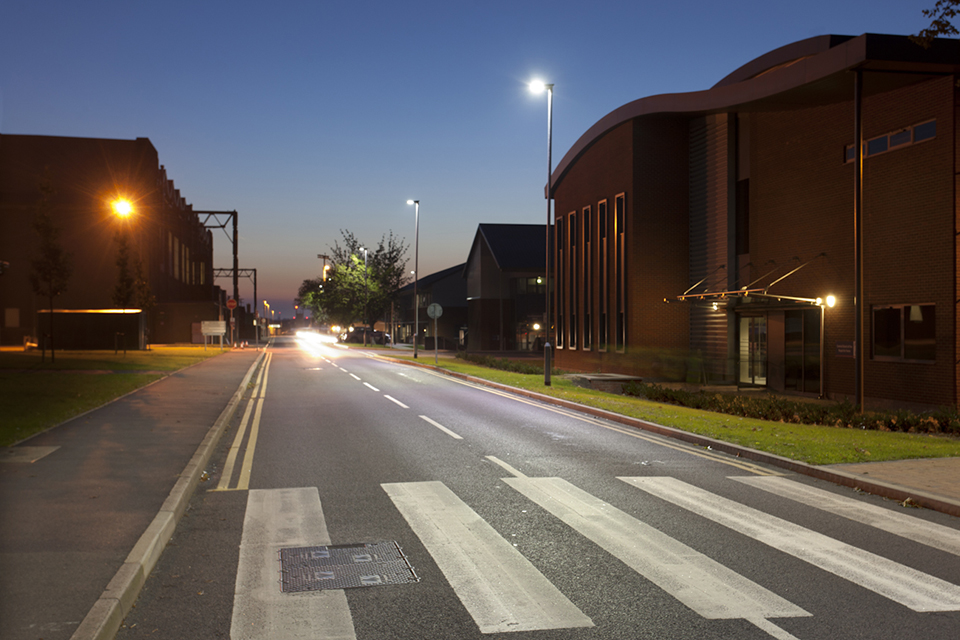 Wellington Barracks, the home of the Guards regiments, has seen new exterior lights fitted which use energy at the rate of 3.75kWh, compared with 18.04kWh under the previous system. The lights are dimmed to 50% in the evening and reduce to 20% at night. This decreases overall energy use to only 2.25kWh, 87.5% less than the previous lighting.
New street lighting at RAF Northolt uses approximately 70% less energy than the previous lights. They can also be dimmed at night, where appropriate, to save even more energy.
Eunice Mabey, regional energy and environment manager at PriDE, said:
The examples given here are just 3 of many projects we've undertaken, but they sum up how what may appear to be relatively minor changes can really make a big difference in energy efficiency.

While there has been an initial investment, these improvements will result in ongoing savings compared to energy costs before the work was undertaken and, together with the other 'spend to save' projects, represent considerable savings for the taxpayer.
Published 17 September 2014