News story
DIO delivers new vehicle workshops
Royal Marines in Devon now have purpose-built workshops and garages to help them maintain military vehicles in top condition.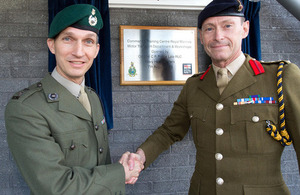 Working with its industry partner Debut Services, the Defence Infrastructure Organisation (DIO) has delivered new motor transport workshops to enable more efficient management of the vehicle fleet at Commando Training Centre Royal Marines (CTCRM) Lympstone.
The new facility provides vehicle bays for servicing up to 8 vehicles, with associated lifts and overhead gantry crane, as well as garages, offices and welfare facilities.
Lieutenant Colonel Simon Chapman, Commanding Officer Base and Support Wing, said:
This facility will allow us to maintain our new vehicle fleet properly and support training delivery more effectively. It's a step forward in the unit's capability and I'm grateful to the project team on site for their excellent work and co-operation over the last 18 months.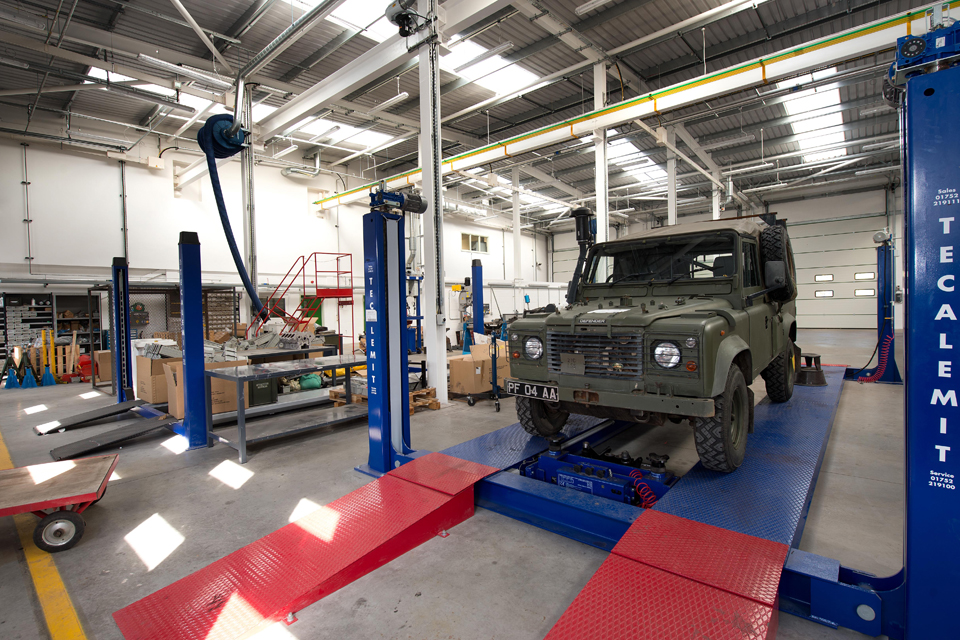 The new garages create a consistent temperature that keeps atmospheric moisture low and helps prevent deterioration of sensitive communications equipment stowed on board the Signals Troop vehicle fleet. This area also incorporates storage and parking facilities, as well as a wash-down section with ramps and trenches allowing easy cleaning of vehicles.
Graham Martin, DIO Area Project Manager (West), said:
DIO's priority is to support our Armed Forces as they prepare for operations. Great team work with our industry partner Debut Services and the Royal Marines has allowed DIO to deliver first-class facilities.
The facility was recently opened officially by Colonel Rupert Prince, late the Royal Logistics Corps, in his final official engagement, after 36 years' service, prior to his retirement.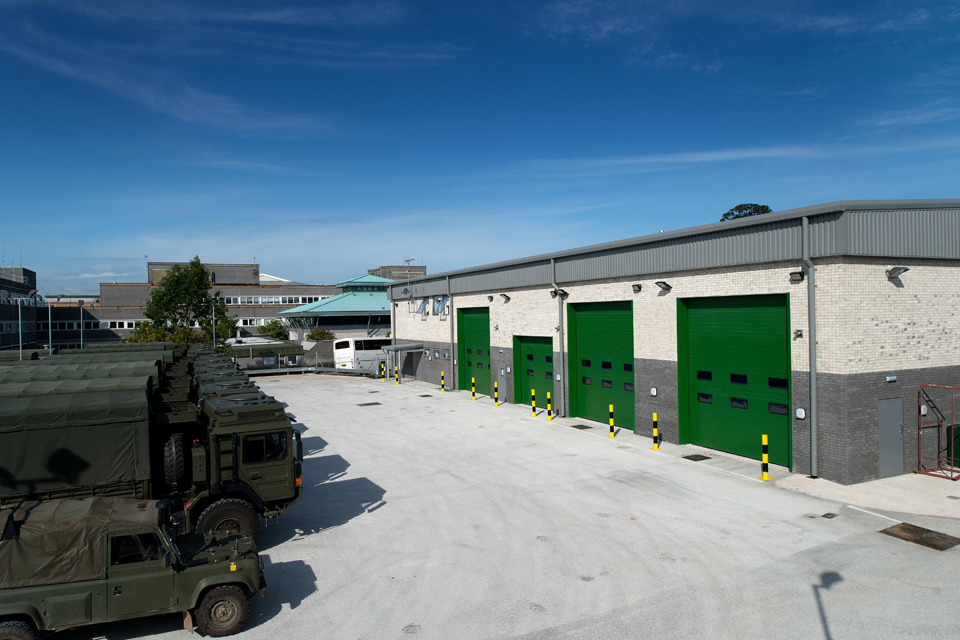 Colonel Prince, who worked in the Navy's headquarters, and has close links with the Royal Marines, commented:
I have been involved with this exciting project from a very early stage and I am delighted to see that what began as an initial spark of an idea has now turned into bricks and mortar which will provide indispensable facilities for many years to come.
Liam Price, Debut/Lend Lease Lead Commercial Manager, added:
This project is testament to the hard work and dedication of DIO and the Debut/Lend Lease team which has developed an excellent working relationship with CTCRM through the successful delivery of several key projects in recent years.
Published 17 September 2013