DIO announces shortlisted bidders for national construction
The National Capital Works Framework is being developed and procured by the DIO Next Generation Estate Contracts (NGEC) team. It will be used…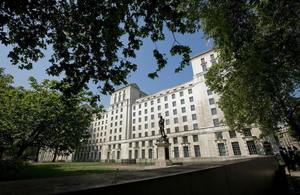 The National Capital Works Framework is being developed and procured by the DIO Next Generation Estate Contracts (NGEC) team. It will be used to deliver construction projects valued up to £50m, alongside six regional frameworks for projects valued below £12m.
The shortlisted bidders are:
Balfour Beatty Group Ltd
BAM Construction Ltd
Carillion Construction Ltd (trading as Carillion UK Construction)
Interserve Construction Ltd
Kier Regional Ltd
Lend Lease Construction (EMEA) Ltd
Miller Construction (UK) Ltd
Morgan Sindall plc
Skanska UK plc
Wates Construction Ltd
The frameworks will deliver the majority of future MOD construction projects below £50m; these are currently delivered through the existing regional prime contracts or by standalone contracts.
The Capital Works Frameworks are designed to generate ever improving value for money. Individual Defence construction projects will be awarded by running 'mini-competitions' between those contractors subsequently included on the frameworks in order to identify the most cost-effective provider for each project.
In support of the Government Construction Strategy launched in May 2011, the frameworks are designed to reduce costs, improve value for money, and will include measures such as: use of project bank accounts, the nec3 form of procurement, more focused performance management, and continuous improvement mechanisms. DIO is also developing more coherent programming of construction projects to provide industry with better visibility of emerging requirements.
Steve Rice, Head of NGEC, said:
The top priority for DIO is to support our Armed Forces as they prepare for frontline operations by providing a first-class built estate that meets their needs. It is also important that we deliver these facilities sustainably and cost-effectively, in harmony with wider estate and Government interests.

Defence Transformation is driving fundamental shifts in the military footprint which will start generating new built requirements. So for the years ahead we need a stable of excellent suppliers ready to tender competitive solutions.
Jon Wooden, the Frameworks project manager, said:
This is a key point in the procurement of this contract. I am delighted that following a systematic evaluation of the submissions received, we will have a strong field of businesses going forward to the tender stage.

This is a national contract that will involve the framework contractors competing for projects. These will require support from reliable businesses at a regional and local level. From door handles to low-carbon heating, we would urge smaller suppliers and subcontractors to make their products and services known to the shortlisted bidders.
During the evaluation process, the NGEC team used electronic tendering software to evaluate evidence of capacity and capability submitted by bidders in pre-qualification questionnaires (PQQs). This included financial standing, quality assurance, technical capability, health and safety, environmental management, and equal opportunity and diversity.
The NGEC team will invite tenders from the shortlisted bidders in order to finalise the list down to four or five companies for involvement on the National Framework.
Published 2 March 2012