News story
Digital economy: investing in the Internet of Things
Investors got a taste of some of the UK's most innovative Internet of Things projects at an Innovate UK showcase event in London.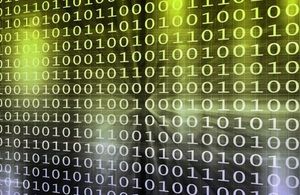 The event, held at the Digital Catapult Centre, featured successful and shortlisted applicants from Innovate UK's recent Launchpad competition for digital sector SMEs based in London and/or Cambridge.
The showcase was a chance for the companies to find additional investment from investors to grow and progress their projects and to talk to industry media about their work.
The Internet of Things: what is it?
The Internet of Things is automatic 'smart' communication between objects, through the internet. Market projections suggest the industry will comprise 26 billion devices by 2020, rising to a trillion by 2025.
It's predicted to become a $500 billion global technology market by 2019, supporting an even more extensive market for products and services.
As a result of the recent Launchpad competition 7 businesses won a share of £1 million in grant funding to carry out projects leading to the development of new products or services around the Internet of Things.
Lead Digital Technologist for Innovate UK Matt Sansam said:
Launchpads help businesses take advantage of being part of a developing cluster to realise their potential for growth. The finalists and winners in this competition represent some extremely innovative ideas, right at the heart of this emerging market.
Published 5 March 2015