Diamond Jubilee medal contract awarded
West Midlands businesses to produce new medal.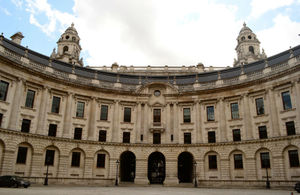 A £7 million contract to produce the Queen's Diamond Jubilee medal has been awarded to a consortium of small businesses.
The consortium, based in the West Midlands and led by Worcestershire Medal Service, is made up of a group of Royal Warrant holders.
"I'm delighted that not only will the Diamond Jubilee medal be made in the UK but that it will support the growth of a number of small businesses in the West Midlands at a time when we need to do all we can to boost economic growth," Culture Secretary Jeremy Hunt said.
"These medals are being awarded as a mark of thanks to those who give so much in the name of society and public service, and I'm sure they will be made with as much care and pride as those who will go on to wear them."
Delivery of the medals is expected to start in February 2012.
The design of the medal and details of who will be eligible to receive it were revealed earlier this year.
Further information
Published 1 December 2011