DFID research: Effective treatments for Plasmodium vivax malaria
Effective treatments for Plasmodium vivax malaria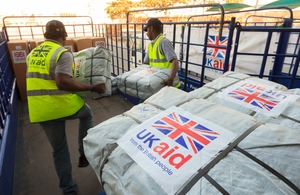 Artemisinin-based combination therapies (ACTs) are highly effective drugs for treating the commonest cause of malaria, P. falciparum, and the World Health Organization now recommend ACTs worldwide. P. vivax is the second commonest cause of malaria and is especially prevalent in Asia, South America and Oceania. Often people can be infected with both malaria types at the same time, so it is important to know if giving ACTs will also effectively treat P. vivax.
In this Cochrane Systematic Review, 3 trials from Afghanistan, Thailand, and India (where chloroquine remains effective), confirmed that ACTs are at least as effective as chloroquine in treating the blood stage of P. vivax.
P. vivax also has a liver stage, which requires treatment with a different drug, primaquine, to prevent recurrence of the disease weeks or years after the infection. This is still required with ACTs, although some ACTs with a long half life have a prophylactic effect after treatment, which prevents relapse or new infection for up 8 weeks.
The Cochrane Infectious Diseases Group (CIDG) is a partner of the Effective Health Care Research Consortium, funded by DFID.
Published 28 October 2011