Government response
DFID ranking in the Times' list of Top 100 Graduate Employers
DFID improves ranking to 59th place in this year's Top 100 Graduate Employers list published by the Times.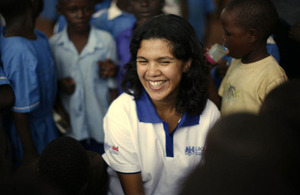 In response to DFID ranking 59th in the Times' list of Top 100 Graduate Employers, International Development Minister Alan Duncan said –
Of all government departments, the one graduates most want to join is DFID. Development offers opportunities all over the world and provides the excitement and satisfaction of converting idealism into action.

Our recruits are immediately entrusted with responsibility and they have the opportunity to follow a rewarding career path. It's great that this ranking recognises that DFID is both a good place to work and a flagship for Britain's leadership abroad.
Published 18 September 2013