DFID helps Indonesia move toward oil and gas transparency
Government of Indonesia adopts Extractive Industries Transparency Initiative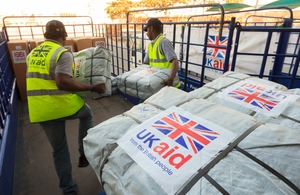 The prospects for improved governance in Indonesia's oil, gas and mining industries have taken a giant step forward following a Presidential Regulation sanctioning Indonesia's implementation of the Extractive Industries Transparency Initiative (EITI), the global standard for transparency of non-renewable resource revenues.
Under EITI, oil, gas and mining firms report the amount of revenues that they have conveyed to government and the government reports how much of these revenues it collects.
DFID facilitated the process and worked for many years to help bring Indonesia to the point where it adopted the landmark Presidential Regulation.
With Indonesia about to embark on EITI, it is likely that more oil, gas and mineral revenues will be available for economic development and poverty alleviation.
Light may finally begin to shine into the last dark corner of Indonesian public finances, and more of the money found there may ultimately begin to make its way to more than half of Indonesian population who continue to live in poverty.
Indonesia's adoption of EITI is important not only for the nation, but also for EITI itself.  Although EITI has made great strides to combat the resource curse worldwide, it suffers from the perception that it is of primary relevance to failed states.  Indonesia is no failed state.  During the global economic crisis, it was the third-fastest growing member of the G20, after China and India.  With Indonesia on track to implement the EITI, the hope is that more middle income states will follow suit.
Published 23 June 2010