Press release
DFID appoints two new Board members
The Department for International Development (DFID) has appointed two new Non-executive Directors to its Departmental Board.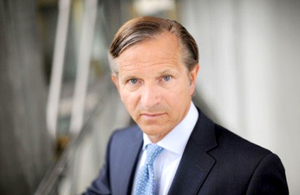 As lead Non-executive Director and Chair of the Audit and Risk Assurance Committee respectively, Marc Bolland and Alan Johnson will provide advice, oversight and scrutiny to DFID's work as independent members of the Departmental Board and attendees at the Management Board.
Marc Bolland has extensive experience across both the private and non-profit sector. He is a Vice President at UNICEF UK, Trustee on the Board of the Royal Academy of Arts, and founder of the Movement to Work charity, which provided nearly 100,000 underprivileged young people with work experience and jobs. Marc's current role is Operating Partner and Head of European Portfolio Operations at financial services firm Blackstone Group. Before this, Marc previously held positions as the Chief Executive Officer (CEO) of Morrison Supermarkets and CEO of Marks and Spencer.
Prior to joining DFID's Board, Alan Johnson had a 30-year career at Unilever, including as Chief Audit Executive and Chief Financial Officer of the Global Foods Division. He holds Non-executive Director positions for several non-profit organisations, including the International Federation of Accountants and the British School in Lisbon.
Matthew Rycroft, Permanent Secretary for DFID said:
"I am delighted to welcome Marc and Alan to the Board, both of whom bring a wealth of experience and insight from which DFID's work will benefit greatly.
I look forward to working with them both as we continue to ensure UK Aid makes a real positive impact for the UK and to people's lives around the world."
General media queries
Follow the DFID Media office on Twitter - @DFID_Press
Published 5 October 2018