Dewsbury honours 3 RIFLES with freedom of town
The people of Dewsbury came out en-masse on Saturday to celebrate 3rd Battalion The Rifles (3 RIFLES) receiving the Freedom of the town from Kirklees Metropolitan Council.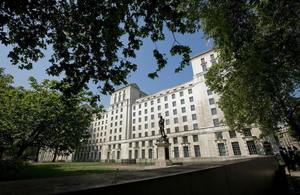 Drums were beating and bayonets fixed on as two hundred and twenty soldiers paraded through the streets of Dewsbury before receiving the honour.
The parade was led with music from The Waterloo Band of the Rifles, and consisted of a marching contingent of soldiers from 3 RIFLES, and the 5th Battalion, The Royal Regiment of Fusiliers, as well as Army cadets and officials from the Rifles Regimental Association.
The parade began on Wakefield Old Road at 1100hrs before making its way to Dewsbury Town Hall where the Lord Mayor of Kirklees, Councillor Eric Firth, took the salute. Following the parade the soldiers and their families enjoyed a civic reception lunch in the Town Hall.
The Commanding Officer of 3 RIFLES, Lieutenant Colonel Charlie Maconochie, said:
The historic links between 3rd Battalion The Rifles, and the town of Dewsbury mean a great deal to us and we are both humbled and proud to be able to mark them with a Freedom Parade through the town centre.
We cherish the relationship we have with the community in Dewsbury and it is a special moment when we can connect with the towns and cities that our Riflemen come from, who support us so fervently and who look after our veterans.
It is, therefore, fitting that we are joined by Riflemen from 5th Battalion, Royal Regiment of Fusiliers, the Army Cadet Force, and the Rifles Regimental Association on this very special day.
3 RIFLES are based at Redford Barracks in Edinburgh, within striking distance of The Rifles major recruiting areas in Yorkshire and the North East.
The Battalion train in all aspects of Light Role Infantry warfare as part of 12 Mechanized Brigade and are frequently tasked to deploy at short notice to areas of conflict around the world, most recently on Operation HERRICK 11 in Afghanistan during 2009/10.
Published 1 August 2011