World news story
designjunction presents EDIT with the support of UK Trade & Investment
From 9 to 14 April 2013 – Milan Design Week in La Pelota, Via Palermo 10.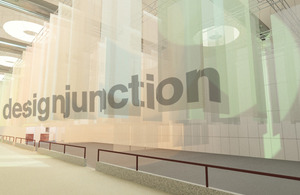 The critically acclaimed designjunction is set to transport an edited version of its London Design Festival show to Milan for the world's largest furniture fair. The event is supported by the British Consulate-General in Milan and by UK Trade & Investment (UKTI), the British Government department for export promotion and investment attraction.
EDIT by designjunction will present, with the assistance of UKTI Milan teams, over 30 brands in one central location next to all the major showrooms, galleries and event spaces in central Milan.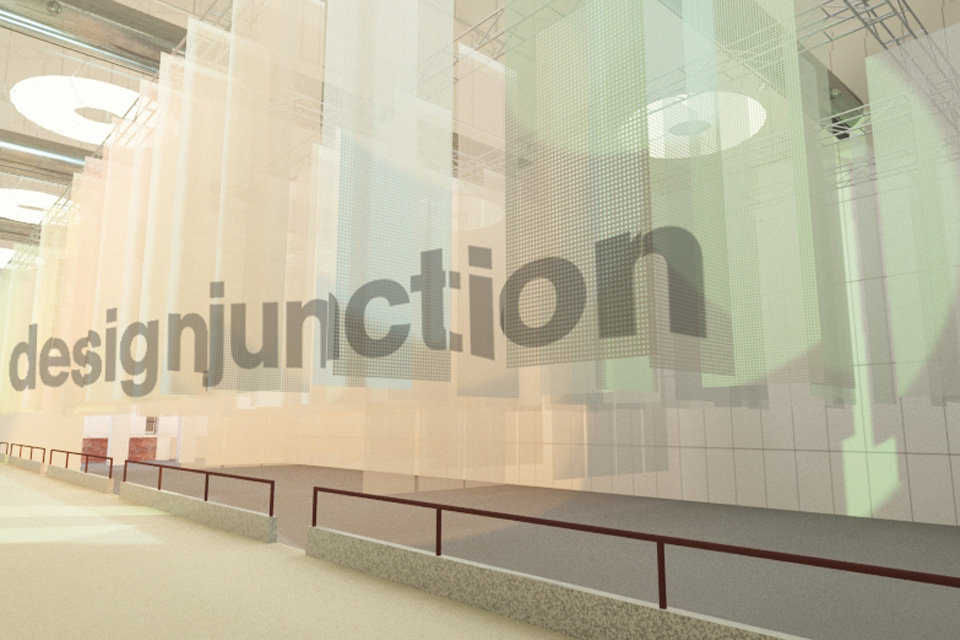 The visual concept will be overseen by Michael Sodeau, the creative director for the show.
Michael said:
This year we will be working with Sefar to create a visually striking display using large sheets of woven aluminium material hung from a great height and layered to create a sense of depth across the space. This lightweight material will act as a visual divider between the stand spaces, while at the same time creating something incredibly eye-catching.
The exhibition will be set within the La Pelota venue. Positioned in the heart of the Brera design district, La Pelota is the perfect location to continue designjunction's growing reputation for presenting world-class design in an urban, industrial environment.
A Press Preview will take place on Tuesday 9 April from 4pm to 7pm.
Deborah Spencer, designjunction's event director said:
Milan is the most important meeting place for global design, attracting 300,000 visitors to the city each year. Taking the event to Milan positions designjunction at the heart of the design industry and on an international platform.
designjunction will collaborate with Apartment 58 to recreate their private members club in London, which opened last February. Apartment 58's pop-up VIP lounge, which will be fully furnished by leading British manufacturer Modus, will be a place to socialise, relax or work within a comfortable domestic setting. The interior, designed by Michael Sodeau will combine contemporary furniture pieces with mid-century design classics and limited edition works of art. The VIP lounge will also house a dedicated media centre.
In the courtyard area Italian espresso machine maker La Marzocco will be bringing their expert coffee and ice-cream parlour to the show. La Marzocco, who have earned a worldwide reputation for high quality products, will demonstrate the finest Italian artisan coffee.
An exhibition of leading rug companies will be presented in the outdoor courtyard and housed within a purpose-built architectural structure.
View the full list of exhibitors
Opening hours:
*Tuesday 9 April 4pm – 7pm (Press Preview)
*Wednesday 10 April 10am – 8pm
*Thursday 11 April 10am – 8pm
*Friday 12 April 10am – 10pm – Late night opening
*Saturday 13 April 10am – 7pm
*Sunday 14 April 10am – 4pm
To obtain accreditation, please contact the British Consulate General Press Office at the following contacts.
Contacts
UK Trade & Investment
British Consulate-General
Via San Paolo 7 – 20121 Milan

Twitter: @UKTIITALIA and @UKTIITALY
LinkedIn: UKTI-italy
UKTI Press Office
Raffaella Previtera
Head of Communications Team
Tel. +39 02 72300 253/251/249

Email: communicationsmilan@fco.gov.uk
UKTI Commercial Office
Marina Iremonger
Head of Fashion&Design Unit
Tel. +39 02 72300 257/216

Email: milancommercialenquiries@fco.gov.uk
designjunction
Deborah Spencer
Tel. +44 (0) 7887 502 457

Email: press@thedesignjunction.co.uk
Web: www.thedesignjunction.co.uk
Notes to editors
designjunction has firmly established itself as the largest destination for contemporary interior design and culture, held annually during the London Design Festival and Salone del Mobile. Known for its uncompromising selection of leading global brands, designjunction is at the forefront of delivering cutting-edge design, forward-thinking culture and technology all within a carefully curated space.
In 2012, designjunction featured more than 100 world-class international brands set against the industrial backdrop of a 1960's Sorting Office in the heart of central London. The five day exhibition attracted more than 17,000 visitors and growing to six times the size of its original format in 2011.
What the press say > designjunction presented the festival's most efficient concentration of talent. New York Times
designjunction's raw, new location provided the perfect backdrop for a very exciting show this year. This is how a contemporary design show should look, feel and taste. Nicole Swengley, FT How to Spend It
In only its 2nd year, designjunction has become one of the best events during London Design Week for spotting up and coming independent design.
Apartment Therapy
The Salone Internazionale del Mobile (Milan Furniture Fair) is the largest international furniture fair in the world, held in Milan, attracting approximately 300,000 visitors to the city each year.
The Brera Design District is the reference point for design across the city. The area has the highest density of showrooms, galleries and spaces dedicated to contemporary design, art and culture.
UKTI is the Government Department that helps UK-based companies succeed in the global economy. We also help overseas companies bring their high-quality investment to the UK's dynamic economy acknowledged as Europe's best place from which to succeed in global business.
UK Trade & Investment offers expertise and contacts through its extensive network of specialists in the UK, and in British embassies and other diplomatic offices around the world. We provide companies with the tools they require to be competitive on the world stage.
For further information please visit UKTI website
Published 26 March 2013
Last updated 4 April 2013
+ show all updates
Now features list of exhibitors
Added translation