Deputy Prime Minister welcomes FIFA inspection team
Nick Clegg tells  FIFA that the Government is 100 per cent behind England's bid to host the 2018 World Cup.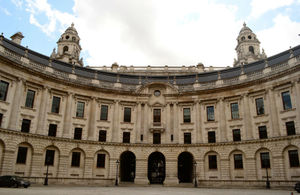 The Deputy Prime Minister met a six-strong inspection team from football's world governing body at Downing Street yesterdayat the start of their four day visit to assess England's bid.
He was joined by England 2018 chief executive Andy Anson, Culture Secretary Jeremy Hunt, and Hugh Robertson, the Minister for Sport and the Olympics.
Mr Clegg said he believes the country has the infrastructure and facilities to host a "fantastic" World Cup.
"If we were lucky enough to be able to host the [World Cup] here I know it will inspire so many people in cities and communities up and down the country," he said.
Hugh Robertson told the inspection team: "This Government is ready to enter into a genuine partnership with FIFA to deliver a World Cup that lives long in the memory. We aim to unite the best of England's football heritage, passion and recent commercial success with the global power of the FIFA World Cup, to ensure that a World Cup in England has a lasting global impact."
After the Downing Street presentations the inspection team travelled to Wembley to meet with England coach Fabio Capello.
FIFA's Executive Committee will select the hosts for the 2018 and 2022 tournaments on December 2.
Further information
Published 13 October 2010