Press release
Deputy Prime Minister announces Clean Energy Deal
Carbon capture and storage deal is first of its kind in the world.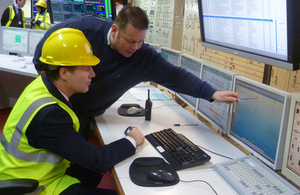 The Deputy Prime Minister Nick Clegg and Climate Change Secretary Ed Davey announced a ground-breaking deal with Shell today which could generate enough clean energy to power half a million homes, and capture 1 million tonnes of CO2 each year.
They made the announcement on a visit to Peterhead Power Station today along with Secretary of State for Scotland Alistair Carmichael.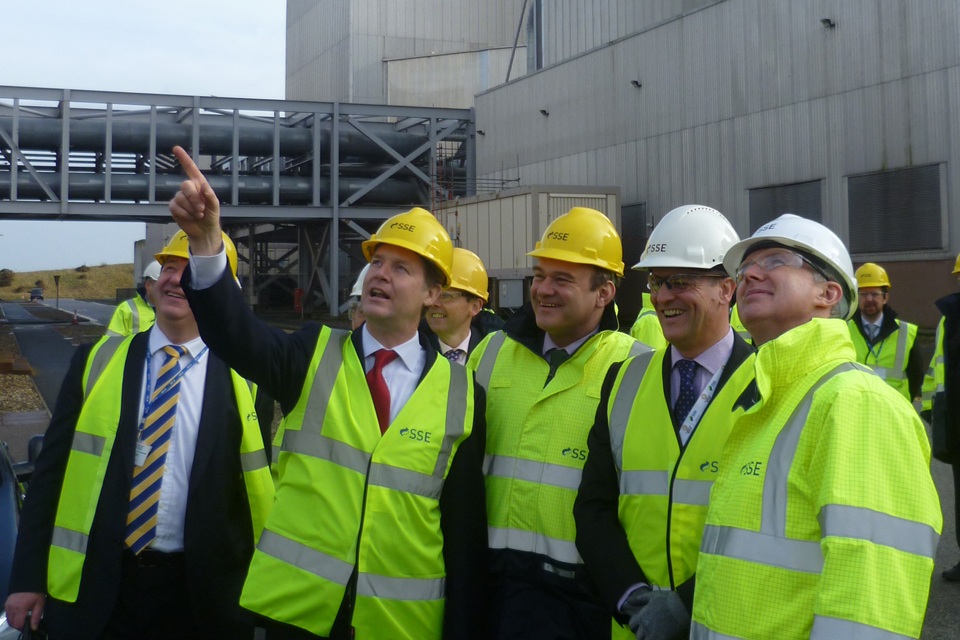 This revolutionary multi-million pound project is the first of its kind in the world. The signing of the deal is for the first stage of a project to retrofit the gas-fired power plant with carbon capture and storage technology.
The Peterhead project is the second of 2 projects to be funded under the UK's CCS competition marking a significant milestone for the programme. Over the next 2 years, the government is investing around £100 million from our £1 billion CCS budget, with additional industry investment, to plan, design and engineer the UK's first 2 CCS projects.
Along with the White Rose CCS Project in Yorkshire, the projects will be supported by around £100 million of government money and are worth 2,000 jobs including construction, and technical and operational jobs.
Peterhead will be the first gas plant in the world to capture carbon dioxide on an industrial scale and pipe it under the sea where it can be stored safely. This means the plant can produce clean energy.
The Deputy Prime Minister, Nick Clegg, said:
The innovation of the UK's energy industry is something we should be really proud of and the fact that we are a world leader in carbon capture and storage is a great example of our country's ingenuity.

Today's multi-million pound deal with Shell will help to safeguard thousands of jobs and power half a million homes with clean electricity.

It shows we can build a stronger economy and do it fairly by protecting our environment for future generations.
Currently, harmful carbon dioxide emissions are pumped out into the atmosphere as a by-product of electric energy production. The Peterhead CCS project is being awarded a multi-million pound contract after Shell put forward an innovative proposal to develop carbon capture technology at SSE Peterhead Gas power station in Aberdeenshire.
The government is committed to tackling climate change and is supporting Scotland's flourishing low carbon sector and providing hundreds of millions of pounds a year to this industry.
The UK is a global leader in CCS, which is the only technology that can help large factories reduce their carbon emissions. This helps to protect them against rising carbon costs and safeguards their competitiveness.
Fossil fuels form 60% -70% of the UK's energy mix, and will continue to be important in the future, but to meet our carbon targets and fight climate change, we need to move away from dirty fuels.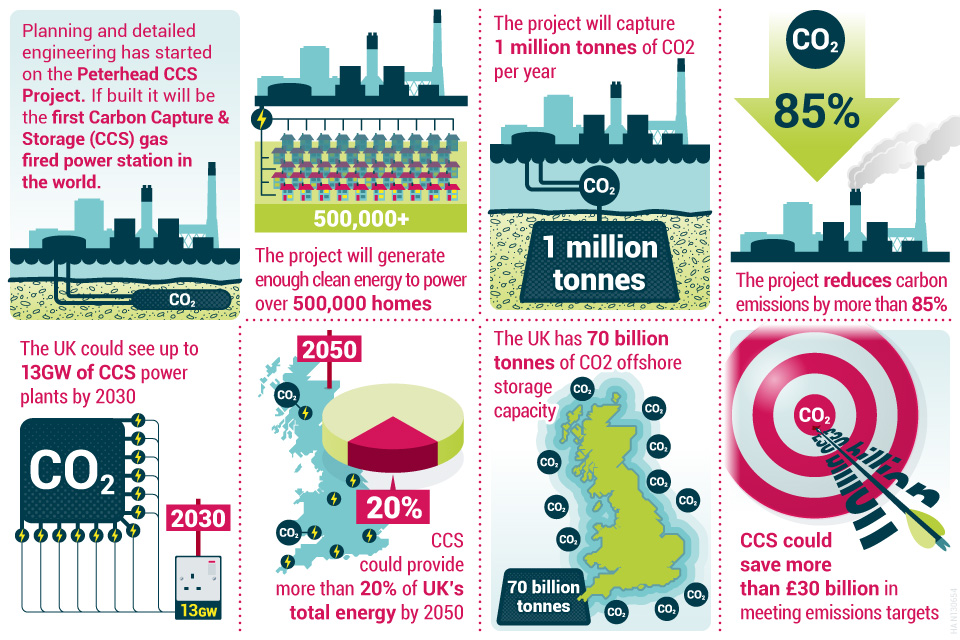 CCS is a key part of our future energy mix and reduces carbon emissions while benefitting from the energy security of using domestic gas.
It offers a new future for the North Sea by turning old oil and gas fields into valuable CO2 stores.
Published 24 February 2014