World news story
Deputy High Commissioner presents Paralympic sports equipment
UK donates Boccia sets to Ugandan Paralympic Committee at a ceremony in Kampala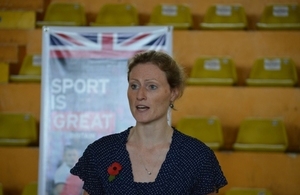 The British Deputy High Commissioner to Uganda, Mary Shockledge, today presented 16 sets of Boccia balls to the Ugandan National Paralympic Committee in a vibrant event at Lugogo Indoor Stadium in Kampala. The balls were provided for Uganda by the Boccia International Sports Federation (BISFed), which is based in the UK. Today's presentation was part of a worldwide BISFed initiative to bring Boccia to a wider audience, and develop it as an inclusive Paralympic sport. BISFed, which is funded by UK Sport, a non-departmental public body in the UK, is the world governing body for Boccia.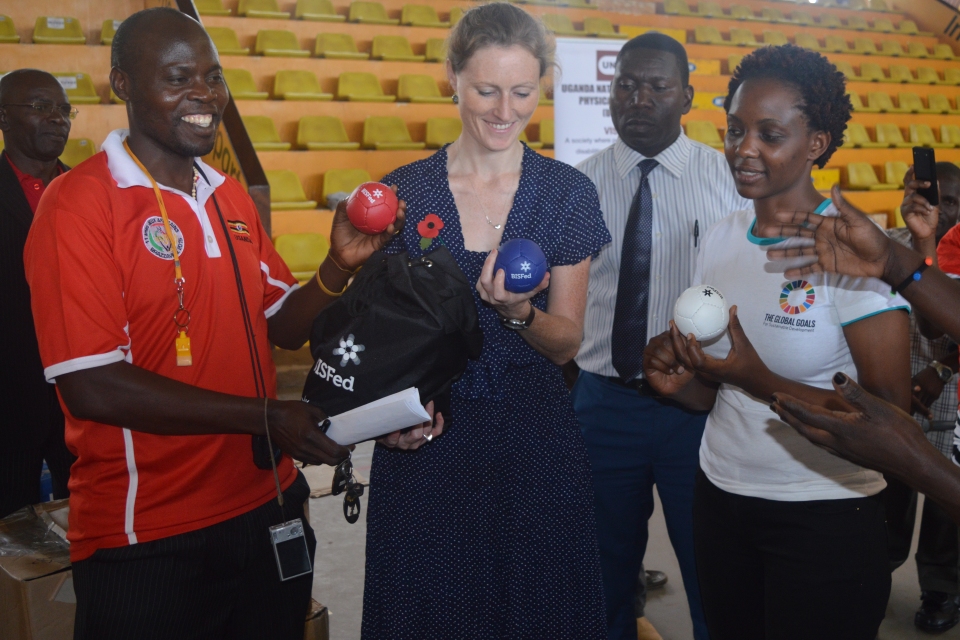 The sport of Boccia is similar in rules and format to the French game petanque. It requires a hard surface, as well as coloured balls for the players and a white ball known as a "jack". Each of the 16 sets presented by the Deputy High Commissioner today contained a selection of Boccia balls and a jack. The objective of the game is to throw the coloured balls as close as possible to the jack. Players compete in team, pair and individual categories, in mixed-sex events. Pairs and individual events are normally played over four rounds, and team events over six rounds.
Boccia was first included as a Paralympic event at the at the 1984 New York Paralympic Games. Prior to its inclusion at the top level of Paralympic competition, Boccia had been played for decades as a recreational pastime. Nowadays, Boccia players with cerebral palsy and wheelchair users with other neurological conditions play the sport in over 50 countries around the world, including Uganda.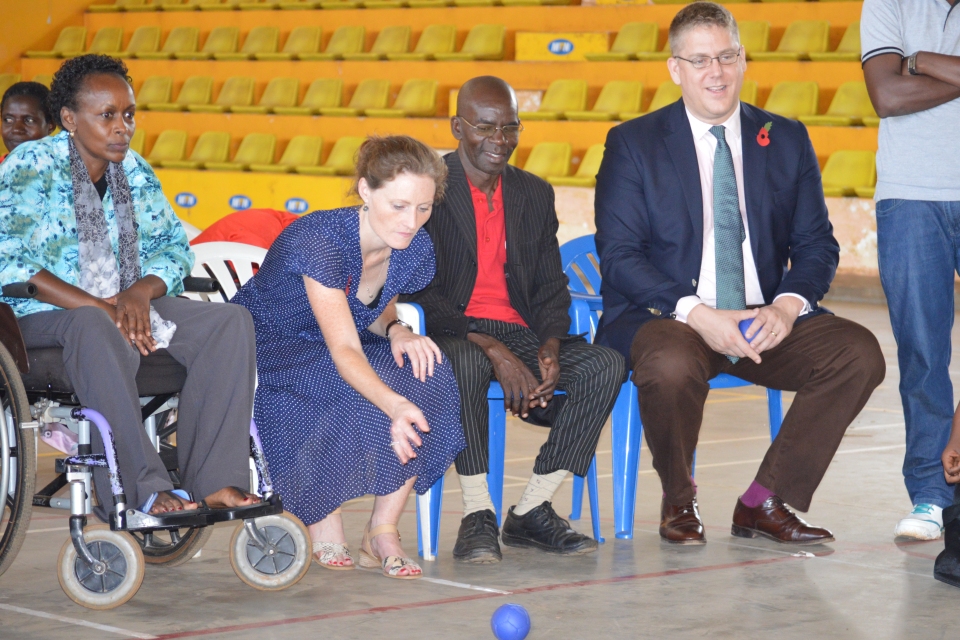 104 players competed in seven Boccia medal events at the London 2012 Paralympic Games. At today's event in Kampala, Ugandan Paralympic Committee officials expressed their hope that Uganda would be in a position to compete in Boccia events by the time of the Tokyo 2020 Paraylympic Games. The Deputy High Commissioner lent her full support to this objective, and said that she hoped the new Boccia sets presented at the event would help Uganda to achieve its aim.
Published 28 October 2015