Departmental monthly spending details published
The Department for Communities and Local Government publishes its monthly departmental spending figures.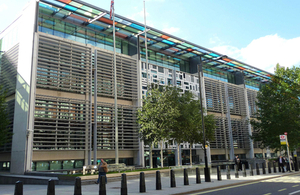 The government has promised to be transparent in all its dealings, including throwing its books open to allow the public to scrutinise spend and shine a torch on waste and inefficiency. This is why the department is today (3 June 2011) publishing its latest monthly departmental spending figures (April 2011).
Communities and Local Government Secretary Eric Pickles said:
"1 of our key promises was to make the state much more transparent and a big part of this is opening up the government's books to the public, ensuring an army of armchair auditors is on hand to root out any potential waste.
"The department is looking to councils to make savings in how they deliver services and to publish their spending details online so it's only right we do the same by opening up our books for public scrutiny."
The Treasury requires that all central government departments publish monthly details of spending for transactions over £25,000 - this department has lowered its threshold and publishes its transactions over £500 in line with what it expects of councils. There are now seven Whitehall departments publishing their spending over £500.
Published 3 June 2011