News story
Department seeks chair of the British Pharmacopoeia Commission
The Secretary of State for Health is seeking to appoint a chair to the British Pharmacopoeia Commission (BPC).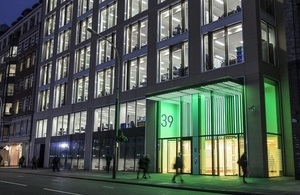 The position
The BPC is responsible for preparing new editions of the British Pharmacopoeia, the British Pharmacopoeia (Veterinary) and the British Approved Names, and for keeping them up to date. It also provides advice to the United Kingdom delegation to the European Pharmacopoeia Commission, of which the United Kingdom is a member state.
The chair of the BPC will need to be recognised in their field as an eminent member of their profession and will possess an in-depth understanding of the purpose and function of a pharmacopoeia and its place in the overall regulatory system. Candidates will need to demonstrate recent experience in one of the following fields: pharmacy, analytical chemistry, biological sciences, herbal medicine, academic research and teaching, medicines standardisation/control, the practice or control of veterinary medicines, the hospital service or the pharmaceutical industry.
Time and pay
The chair will receive remuneration of £500 per meeting for a time commitment of approximately 3 meetings per year.
The chair will also be required to attend meetings of the Expert Advisory Groups (EAG) or Panels of Experts to which they are appointed. This will be a maximum of 2 meetings per EAG each year. In addition the chair will be required to attend sessions of the European Pharmacopoeia Commission as part of the United Kingdom delegation to that Commission (usually 3 three-day sessions per year).
The Secretary of State for Health determines the length of appointment, which will be for up to a maximum of 4 years.
How to apply
If you require an alternative format such as Braille, large print or audio please call Holly Wainwright on 0113 254 6135 quoting the reference A12-30.
Closing date
The closing date for applications is midday on 26 March 2013.
More information
This appointment is regulated by The Commissioner for Public Appointments.
Read more about non-executive appointments.
We value and promote diversity and are committed to equality of opportunity for all and appointments made on merit.
Published 8 March 2013