Demonstrations in Bangladesh: update for British nationals
Political and other demonstrations can quickly turn violent in Bangladesh.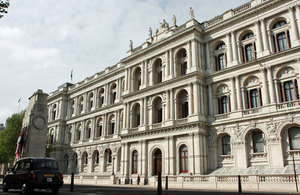 Up to 75,000 British nationals visit Bangladesh every year. If you are travelling to Bangladesh, please be aware that further hartals (general strikes) could be called.
This activity tends to be in the evenings and can attract large numbers of supporters and activists who gather in the street. To avoid any potential incidents we advise visitors to avoid this road between 18:00 and 06:00 daily.
Published 2 May 2012