News story
Democratic deficit cannot continue'
In a speech at the Institute for Public Policy Research, the minister outlined government plans to replace bureaucratic control of the police with democratic accountability.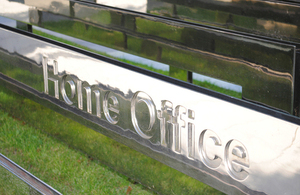 Change is needed because the current model of police authorities is not working well enough, Mr Herbert explained.
He pointed to statistics showing only four out of 22 of those inspected have been assessed as 'performing well' in their most important functions.
And only seven per cent of the public understand they can approach their police authority if they are dissatisfied.
'They may be doing a worthy job, and I thank authority members for their commitment, but this democratic deficit cannot continue,' the minister said.
Police and crime commissioners will replace police authorities. Democratically elected by the public, they will return power to 'people and communities'.
'These new commissioners will be big local figures with a powerful local mandate to drive the fight against crime and antisocial behaviour. They will decide policing strategy and the force budget, set the local council tax precept, and appoint - and if necessary dismiss - the chief constable on behalf of the public.'
Checks in place
There are safeguards to make sure that too much power is not handed to one individual, he explained.
Police and crime panels will include representatives from local authorities and will scrutinise the actions of commissioners.
And forces will remain under the control of their chief constables, ensuring that the police retain their operational independence.
This means they will not direct individual officers or tell them 'how to do their job, who to arrest, and where to be.'
Reform is essential
Concluding his speech, Mr Herbert said that reforms are essential to ending Whitehall's bureaucratic control: 'I accept that police authorities will be losers, since they will be abolished.  But I believe that everyone else will gain.'
Nick Herbert wrote on the issue of elected comissioners in the Telegraph newspaper today. Read the article here.
Published 28 March 2011