Delhi Commonwealth Games 2010
Jeremy Hunt and Kelly Holmes meet organising committee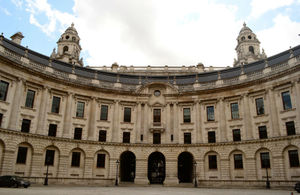 Culture Secretary Jeremy Hunt and double Olympic gold medal winner Dame Kelly Holmes have today met the chair of the Delhi Commonwealth Games Organising Committee, Suresh Kalmadi, during their two day visit to India with the Prime Minister.
Expressing confidence in India's preparations to host the Commonwealth Games in Delhi in October 2010, Mr Hunt said:
"I'm sure that India will deliver a successful, safe and secure Commonwealth Games in October.  Mr Kalmadi has assured us that the country is ready to welcome athletes from around the Commonwealth and host a great festival of elite sport." I've reiterated our commitment to work closely with the Indian Government and the Organising Committee to help in any way that we can."
Dame Kelly, President of Commonwealth Games England added:
"I very am encouraged by the plans I've heard from Mr Kalmadi and believe the Commonwealth Games in India will be a fantastic event. Hosting the Games in Delhi provides an opportunity to promote sport, and the benefits that it can bring, to millions of children in the country."
The visit is part of a the Prime Minister's two day visit to India to build an enhanced long-term trading relationship between the UK and India.
Further Information
Published 23 February 2012