Defence Secretary visits UAE
During his visit, Dr Fox met senior members of the UAE Government. He also visited members of the UK and UAE Armed Forces and attended a defence…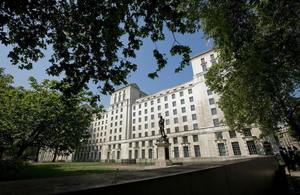 During his visit, Dr Fox met senior members of the UAE Government. He also visited members of the UK and UAE Armed Forces and attended a defence industry event.
Dr Fox said:
Our relationship with the UAE is a hugely important one, which is why I have made it a priority to visit early in the new UK Government.

The UK and the UAE work very closely together on a range of regional and bilateral issues. I have been very impressed with the bravery and professionalism displayed by both our militaries. I hope to develop even closer links during my visit.

The UK is a long-standing friend and partner of the UAE. We value those historic links. But the future of our relationship is based on partnership across the full scope of government-to-government co-operation ranging from defence, bilateral trade, investment, tourism, education, culture, sport and beyond.
Published 8 June 2010