Defence scientists honoured
The MOD's Chief Scientific Adviser (CSA) recognised excellence within the Defence Science and Technology community recently at the London awards ceremony of the CSA Commendation Scheme.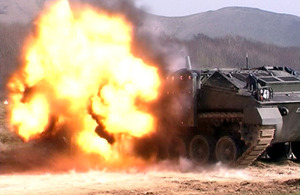 Professor Mark Welland, the Chief Scientific Adviser, presented awards to five individuals and eight teams working in Defence Science and Technology.
The scheme recognises exceptional performance, effort and commitment within the Defence Science and Technology community.
Open to the whole of the Department, including MOD civil servants, the Armed Forces and contractors, it has been very successful this year, attracting more nominations than ever before.
Work ranging from detailed analysis of IEDs to investigations of the impact of ash from the Icelandic volcano on military aircraft was recognised by the awards.
The individuals and teams who received awards reflected the importance and relevance of a strong Defence Science and Technology community for current operations.
Among the awards was one given to the Defence Intelligence IED Office which recognised the excellent work this team have done in furthering understanding of the IED threat, and finding new ways to combat it.
Another award was given to Dr Helen Almey for her work at the pioneering Centre for Defence Enterprise (CDE).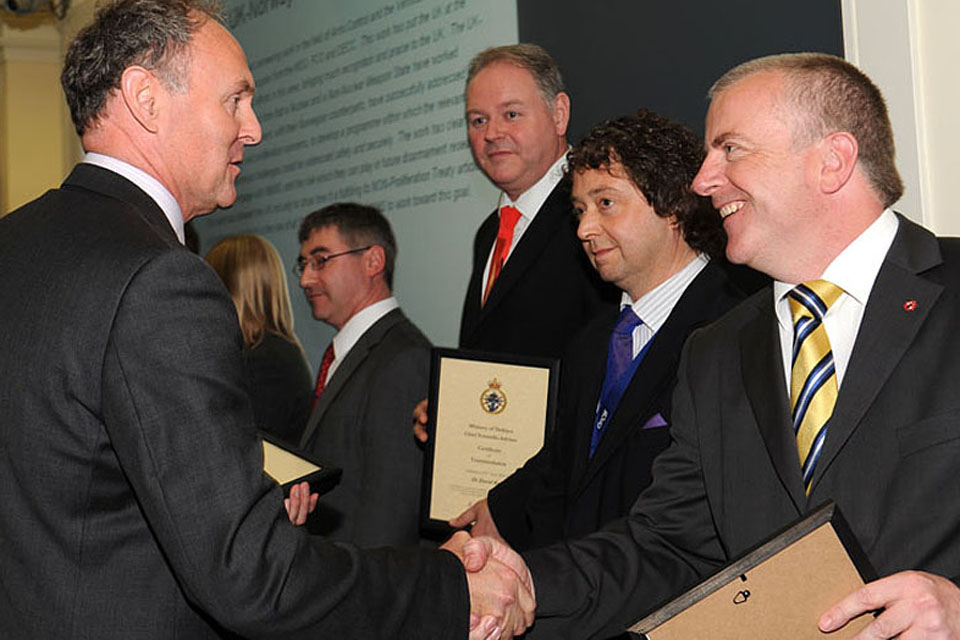 Professor Welland said:
The CDE provides a radically different and genuinely innovative way of bringing fresh ideas into Defence by providing a gateway into MOD and direct access to defence experts and military end-users.

It is widely seen as an excellent example of innovation in Defence by both Government and industry at home and abroad.
The award to Dr Almey shows how Defence Science and Technology is a driving force in enabling the MOD to face current challenges and prepare for the future through innovation.
The Defence Science and Technology community is also of vital importance to the equipment programme, with subject matter experts such as the Dstl-based IED Disposal Electronic Force Protection Group providing much-needed advice to those making procurement decisions.
Another award, to the Unmanned Aircraft Systems Test and Evaluation Squadron, gave recognition to the key part Defence Science and Technology plays in delivering operationally-effective capability, and in understanding how best to use that capability:
These awards not only highlight the excellence of the individuals and teams receiving them, but by reflection also show the importance and impact of the Defence Science and Technology community as a whole," said Professor Welland.
A second awards ceremony for the CSA Commendation Scheme is to be held at MOD Abbey Wood near Bristol at a later date.
Published 1 July 2010