Press release
Defamation Act reforms libel law
Large scale reforms to the law governing cases of defamation have today become law as the Defamation Bill gains Royal Assent.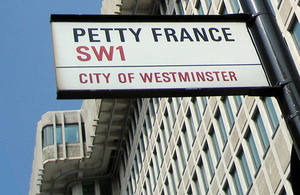 The previous law on libel cases had been criticised as being antiquated, costly and unfair, which resulted in a chilling effect on freedom of expression and the stifling of legitimate debate.
The Defamation Act 2013 which has today completed its passage through Parliament will overhaul the libel laws in England and Wales and bring them into the 21st century, creating a more balanced and fair law.
Lord McNally, Justice Minister said:
"This Act represents the end of a long and hard fought battle to reform the libel laws in England and Wales. Throughout the process all parties have listened and worked together to produce legislation that delivers the reforms required in the 21st century. Everyone involved can be rightly proud of this Act and the protections and freedoms it offers."
The Defamation Act will be brought into force later in the year. It offers clearer, better protection for individuals, members of the press, scientists and academics who wish to publish information and views without the threat of libel action. It also gives legal recourse and protection to those who are genuinely defamed. These measures include:
protection for scientists and academics publishing in peer reviewed journals.
protection for those who are publishing material which they reasonably believe is in the public interest.
a requirement for companies and individuals to show serious harm to establish a claim.
a single publication rule to prevent repeated claims against a person about the same material
a tighter test before claims involving those with little connection to England and Wales can be brought before our courts, addressing libel tourism.
a new process enabling website operators to help people complaining about online statements to resolve this direct with the poster of the material
With these measures and others included in the Defamation Act will bring in a new era of libel law that protects freedom of expression and encourages open and honest public debate, while protecting those who feel their reputations have been unjustly attacked.
Notes to editors
For more information call the Ministry of Justice Press Office on 020 3334 3536.
Follow the MoJ on Twitter @MoJPress
Published 25 April 2013