Press release
Decision making and mandatory reconsideration: new report
Paul Gray commenting on the new report said: "Properly conducted, mandatory reconsideration could improve dispute resolution".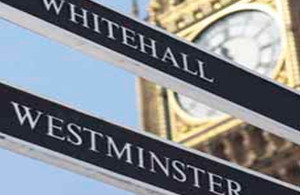 The Social Security Advisory Committee today published its report on Decision making and mandatory reconsideration. The report examines, in particular, the impact of mandatory reconsideration – the recent appeals reform designed to resolve disputes earlier thereby reducing demand on the appeals service.
Announcing the publication of the committee's new report, Paul Gray (the committee's Chair) commented:
Every year, 12 million decisions are made by Department for Work and Pensions staff alone – many of those decisions are complex and involve the scrutiny of large amounts of evidence. In the most part they are straightforward and uncontentious.

However there is a small proportion where the claimant considers the decision to be unjust and where further challenge and review is required. This causes concern both for the individual claimant who may be dependent on benefit to meet their living costs, and for the taxpayer as the dispute resolution process can be costly.
The committee's report concludes that, properly conducted, mandatory reconsideration could be an efficient process to improve dispute resolution. However much of the evidence presented to us suggests it does not work as well as it should and our recommendations focus on how the process might be strengthened.
However the over-riding ambition should be to deliver high quality decisions in the first instance, and we have explored a range of ways initial decision making could be improved, including: better claimant communication, more effective use of evidence, enhanced organisational learning both within and across government departments and the sharing of best practice.
About SSAC
SSAC is an independent advisory body of the Department for Work and Pensions. The committee's role is to give advice on social security issues; scrutinise and report on social security regulations (including tax credits) and to consider and advise on any matters referred to it by the Secretary of State for Work and Pensions or the Northern Ireland Department for Communities.
The committee's Chair is Paul Gray. Its membership comprises: John Andrews, Rachael Badger, Adele Baumgardt, John Ditch, Colin Godbold, Chris Goulden, Jim McCormick, Gráinne McKeever, Matthew Oakley, Seyi Obakin and Judith Paterson.
Social Security Advisory Committee
5th Floor Caxton House
Tothill Street
London
SW1H 9NA
Published 21 July 2016