DCMS responds to select committee on football governance
Sports Minister wants football family to improve governance to benefit the game long-term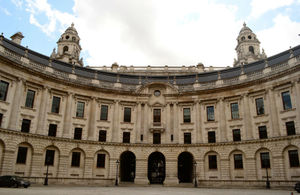 DCMS has today published its response to the Culture, Media and Sport's (CMS) select committee report into football governance.
The CMS inquiry, which began in February, heard from a wide range of witnesses from the world of football and published its findings on 29 July.
Government's response to the select committee's report sets out a number of recommendations for football. These include looking at the creation of a modern, accountable and representative Football Association (FA) Board, the implementation of a licensing framework administered by the FA in close cooperation with the professional game and changes to the decision-making structures within the FA.
The Government will now look for the football authorities to work together, agree and publish a joint response by the end of February 2012 on how they plan to take these recommendations forward.
The Government has also welcomed the select committee's attention on supporter involvement and would like to see football authorities encourage clubs to have open dialogue with supporters' groups and trusts about how the club is run and for fans to be placed at the heart of the club.
Sports Minister Hugh Robertson said: "This country is hugely passionate about our national game and there are many reasons we should be pleased with how it has progressed over the last two decades. However, I believe that there are improvements that can be made in the governance arrangements, which have failed to keep up with the changing pace of the modern game. I do not want Government to run football, so this is an opportunity for the football family to work together to benefit the game in the long-term."
Further information
Published 12 October 2011