DCLG Annual Report and Accounts published
The Department for Communities and Local Government has published its Annual Report and, for the first time, consolidated Group Accounts for…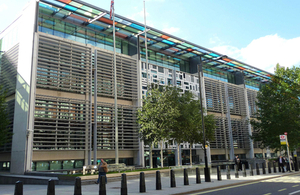 The Department for Communities and Local Government has published its Annual Report and, for the first time, consolidated Group Accounts for the 2011-12 financial year.
The Annual report and accounts provides an overview of the Department's performance in 2011-12, structured around the five Coalition Priorities set out in the Business Plan, and the role the Department is playing in reducing the deficit.
Key achievements highlighted in the annual report include:
Passing the Localism Act - the most radical shift in power for a generation, giving local people powerful new rights to run services and help shape planning in their neighbourhoods. It also reduced regulatory costs to business by £14m per year.
Introducing the National Planning Policy Framework - reducing nearly 1,300 pages of guidance to around 50 pages.
Our far-reaching Housing Strategy - setting out how we will make housing more affordable, support new building and tackle empty homes.
The transfer of powers to London, and completion of City Deals to other core cities.
Responded to the August 2011 public disorder with a package of support to help with recovery.
Our Local Government Finance Bill to support local economic growth, letting councils keep part of their business rates to support local firms and jobs. In addition 14 Community Budget pilots have been established.
Proposals to turn around the lives of 120,000 troubled families.
Set aside up to £250m for a weekly waste collection support scheme.
Setting up 24 Enterprise Zones, with business rate discounts and simplified planning.
Supporting to Local Enterprise Partnerships, setting up £730m Growing Places Fund.
All this was set against the need to tackle the record budget deficit whilst implementing the Department's own reductions which include a 33 per cent saving in real terms on administration costs and a 37 per cent workforce reduction. The Department made £190m saving by completing abolition of Government Offices for the Regions and disbanding the Audit Commission which is expected to save a further £650m. Nine other arms length bodies have been closed.
The Department's core budget over the current Spending Review period is now £18.3bn, an increase from £16.2bn at the beginning of 2011-12, as a result of additional funding being provided to support troubled families, the Growing Places Fund, the Regional Growth Fund and other new or expanded programmes.
The report follows the publication of the Department's latest transparency information which included:
The Department's routine transparency publications also include staff and ministerial data.
Notes to editors
The latest annual report and accounts can be found at: www.communities.gov.uk/publications/corporate/annualreport1112.

Detail of spending on goods and services over £500 by the Department for Communities and Local Government Arms Length Bodies can be found at: www.communities.gov.uk/corporate/transparencyingovernment/spenddata/albdata/.

A list which shows companies that DCLG (Homes and Communities Agency) has interests in can be found at: www.communities.gov.uk/documents/corporate/pdf/2171425.pdf.
This list will be updated over the coming months.
To feedback ideas on DCLG's transparency spending email contactus@communities.gsi.gov.uk marking your enquiry 'transparency' in the subject line.
Published 2 July 2012