News story
David Jones welcomes reduction in crime in Wales
Welsh Office Minister David Jones has welcomed figures published today which show that overall recorded crime in Wales has fallen by 10% compared…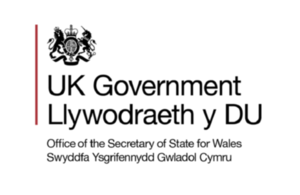 Welsh Office Minister David Jones has welcomed figures published today which show that overall recorded crime in Wales has fallen by 10% compared to the previous 12 months published figures.
Mr Jones said:  "These figures are very encouraging and will offer reassurance to the public.  The reduction in the overall crime recorded in Wales is a real testament to the great work our four police forces do in tackling crime and disorder. 
"However we cannot be complacent and levels remain too high.  We also know that these statistics only offer a partial picture about the level of crime.  Although crime is falling in most areas across Wales, it is a concern that the public perception of police handling of certain crimes remains unchanged.
"This Government is taking decisive action to restore public trust in crime figures and that is why the Home Office has announced an independent review into the collection and publication of crime statistics. 
"The responsibility for the publication of crime statistics will move to an independent body, demonstrating the Government's commitment to restoring confidence in published data."
The latest figures show that in Wales, compared to the previous 12 months from September 2009 to September 2010:
Robbery down 24%
Criminal Damage down 19%
Offences against vehicles down 18%
Violence against the person down 9%
Burglary down 7%
Published 20 January 2011