Press release
David Jones says Welsh Police Forces will protect frontline policing in Wales by cutting backroom waste
Home Office funding for the four police authorities in Wales will safeguard frontline policing on Welsh streets as forces cut backroom waste…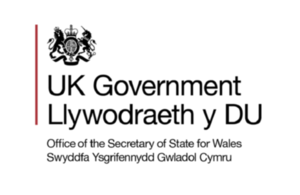 Home Office funding for the four police authorities in Wales will safeguard frontline policing on Welsh streets as forces cut backroom waste , said Welsh Office Minister David Jones today (13 December).
Mr Jones said cash funding reductions for Welsh forces of 5.1 per cent in 2011/12 and 6.7 per cent in 2012/13 would be challenging, but could be met by cutting out waste and increasing back office efficiencies, without needing to lead to a cut in frontline policing in Wales.
He was speaking after the Minister for Policing and Criminal Justice, Nick Herbert, announced provisional allocations of the Home Office Police Core Settlement for Welsh and English police forces next year and indicative allocations for the following three years. Every force across England and Wales is being treated the same, having an equal percentage reduction in its core funding.
The Welsh Assembly Government was also due to publish its proposals for the next two years for the four police authorities in Wales later today.
Mr Jones said: "Police forces in Wales are already dedicated to driving out time wasting bureaucracy and wasteful spending that hampers police operations.  These reductions will be challenging but it is clear that Welsh forces can make the necessary savings while protecting the front line and prioritising the visibility and availability of policing.
"By cutting out costs and scrapping bureaucracy we are saving hundreds of millions of pounds and hundreds of thousands of man hours across the UK, enabling our police officers to be out on the streets chasing criminals instead of spending their time in the office chasing targets."
"As North Wales Chief Constable Mark Polin said recently, his force - like all other Welsh forces - is embarking on a period of major change, but  will remain an organisation that continues to protect the public and provide a service which the public can be confident in."
Full details on the Home Office provisional allocations are available at: http://www.homeoffice.gov.uk/publications/police/police-finance/provisional-grant-report-2011-12
Published 13 December 2010