Date set for elected city mayors
England's largest cities moved closer to deciding on directly elected mayors today after Cities Minister Greg Clark set the date for local referendums…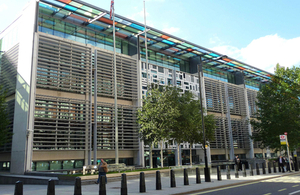 England's largest cities moved closer to deciding on directly elected mayors today after Cities Minister Greg Clark set the date for local referendums.
Ballot boxes will open across Birmingham, Bradford, Bristol, Coventry, Leeds, Liverpool, Manchester, Newcastle Upon-Tyne, Nottingham, Sheffield and Wakefield on 3 May 2012 for people to vote for an elected mayor. This is the same date as most of their local elections.
Where people vote in favour, the city will move to an elected mayor and hold elections. Directly elected mayors is just one of the measures in the Government's Localism Act, which ushers in a new era of people power.
Elected mayors can provide strong, democratically accountable leadership, maximising their city's potential for economic growth and bringing real benefits for residents and businesses when backed with the right powers.
Greg Clark said:
Our greatest cities can benefit from strong, visible leadership and international standing that a mayor, elected with a clear mandate, can bring.

Around the world, including in London, a mayor has become a vital part in ensuring that a great city has a strong voice and can attract investment from home and aboard.

Britain's success depends on the success of our great cities and I am convinced that an elected mayor, taking powers previously confined to ministers, can help realise their potential.
Notes to editors
1. The Coalition Agreement set out a commitment to create directly elected mayors in the 12 largest English cities outside London. The Localism Act empowers local people to decide whether they want an elected mayor for their city. Mayoral referendums are being held on local Election Day on 3 May 2012. Leicester has recently elected a Mayor. Bristol will hold their next local election in 2013 and Nottingham will hold theirs in 2015.
2. If a city votes in favour of having a mayor at its referendum, that city will then rapidly hold an election for its first mayor. Mayors would be elected for four year terms.
3. The consultation document 'What can a mayor do for your city?' is available at www.communities.gov.uk/publications/localgovernment/mayorsconsultation. The consultation runs until 3 January 2012. The proposals in this consultation paper relate to the 12 cities.
4. Secondary legislation, including Regulations setting out the rules for conducting governance referendums, including mayoral referendums, was laid in Parliament today.
Twitter
Keep up to date with the Department by following us on Twitter (external link).
Media enquiries
Visit our newsroom contacts page for media enquiry contact details.
Published 5 December 2011