News story
DASA hosts the Innovation Hub at DSEI 2017
The Defence and Security Accelerator (DASA) will be hosting the Innovation Hub at DSEI where we will showcase products developed by winners of our competitions, bringing to life the work of the Defence Innovation Initiative and £800 million Innovation Fund.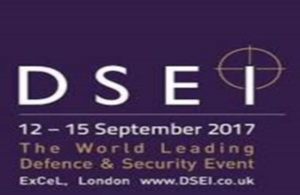 At DSEI this year, we are proud to be hosting the Innovation Hub, located on stand N3-576 in the Joint Zone, where we will be showcasing examples of work whose development has been progressed through the DASA.
Oxbotica will be demonstrating their autonomous driving system using stereo cameras for localisation and navigation within a converted Range Rover. Support from DASA has enabled Oxbotica to demonstrate the development and transfer of cutting edge autonomy research from the civilian to military context, growing domestic IP and helping to enable further commercial exploitation.
Close Air Solutions will be showcasing Hyper Real Immersion™, which is designed to achieve immersive, realistic, collective training for all ground based Joint Fires Integration and Offensive Support personnel, in both live and synthetic environments simultaneously. Using this innovation personnel will be able to train in full non-permissive environments, realistically, with relevant numbers of land and air assets, exploiting all of the advantages of simulation in the live environment.
Close Air Solutions will also be on Stand S9-130 demonstrating their Immersive Close Air Support Simulator (iCASS™), a highly capable and affordable system, accredited to US JTAC MOA standards. iCASS™ consists of bespoke form, fit, function equipment and best-of-breed software, with an immersive 220° curve to deliver high quality, relevant and challenging training to Joint Fires personnel.
Folium Optics will be demonstrating two products; adaptive camouflage, which changes colour and patterns to different situations and anti-dazzle active shutters for pilots' eyewear. A tile of the adaptive camouflage and an early prototype of the eyewear will be shown on the DASA stand.
Glyndwr Innovations will be displaying their special purpose ultra-lightweight telescope, designed to deliver high resolution images from high altitude Unmanned Aerial Vehicles (UAV) and High Altitude Pseudo Satellite (HAPS) platforms. It has been designed to meet the challenging mass and space envelope requirements and to endure the challenging environment that these applications demand.
We will have more technology to demonstrate on the stand, for more information – come and see us on stand N3-576 in the Innovation Hub.
Our 2017 DSEI programme:
| Day | Time | Activity | Where |
| --- | --- | --- | --- |
| 12-15 Sept | 09:30-17:00 (16:00 on Fri) | Opportunities to speak with the DASA team and book one-to-one appointments with our Innovation Partners | Stand N3-576 |
| Tue 12 Sept | 10:00-11:00 | Head of DASA, Dr Lucy Mason will be presenting on how we can we find, fund and exploit innovative ideas to meet defence challenges, in addition to announcing changes to the Open Call for Innovation | West theatre |
| Tue 12 Sept | 11:00-12:30 | We will be hosting an innovation networking event which will be an opportunity to meet like-minded innovators, end users and the DASA team. If you would like to attend our networking event, please register here. We are limited on numbers so you need to be registered to attend. You also need DSEI tickets to attend this. | Stand N3-576 |
| Wed 13 Sept | 16:00-17:00 | Dr Lucy Mason will be joining a panel discussion on 'Innovation to Exploitation' with the UK Defence Solutions Centre (UKDSC) | West theatre |
| Fri 15 Sept | 09:30-16:00 | People and Skills day run by DSEI, more information available here | Exhibition areas |
Contact us at accelerator@dstl.gov.uk or follow us on Twitter @DASAccelerator to receive updates on our DSEI 2017 attendance.
Defence and Security Accelerator
GO1
Building 5
Porton Down
Salisbury
Wiltshire
SP4 0JQ
Please email for the quickest response.
Published 25 August 2017