Press release
Dart Charge: new ways to pay
Drivers using the Dartford Crossing now have 2 extra ways they can pay Dart Charge - giving drivers even more flexibility in how they pay the crossing charge.
This news article was withdrawn on
This document is no longer current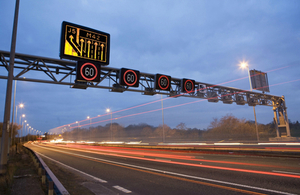 The new services are:
pay as you go: drivers can register their vehicle and payment details and automatically pay their Dart Charge each time they use the crossing
Pingit: drivers can pay for single crossings using the Pingit app on their smartphone, available for iOS, Android and Windows Phone
The new payment methods are in addition to the wide range of payment options that were introduced after cash payments at barriers were removed last November.
Dart Charge project director Nigel Gray said:
Dart Charge already gives drivers flexibility about how and when they pay the Dartford Crossing charge. These new payment methods are part of our commitment to offer people even more choice and an even better Dart Charge service. The pay as you go option is ideal for people who don't want to have a prepay account but still want to be able to pay the charge automatically each time they use the crossing. And Pingit is a convenient extra way to pay for single crossings.
These new payment options mean drivers now have more convenient ways to pay the Dartford Crossing charge than ever before.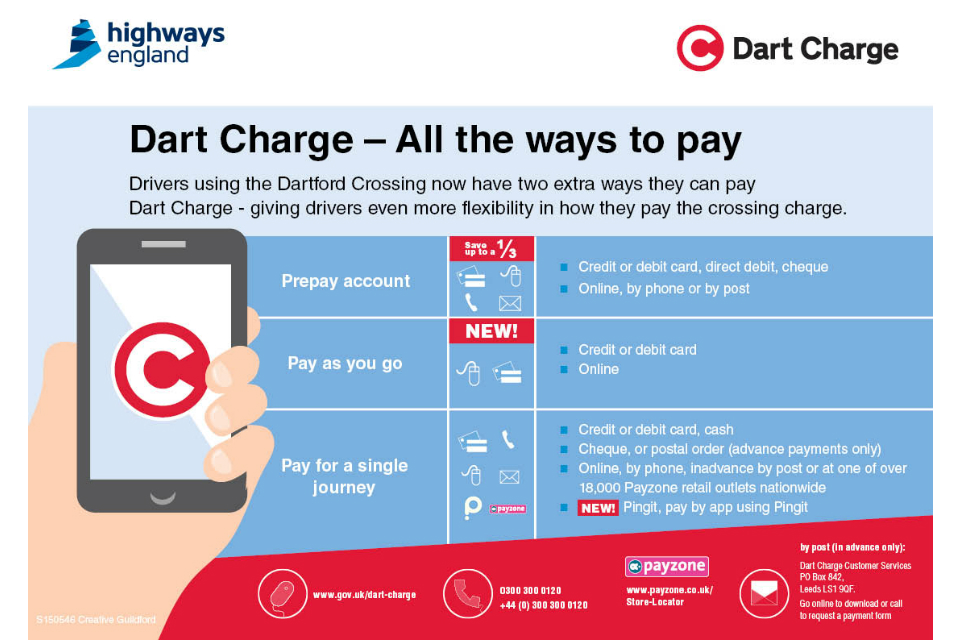 The new services can be accessed when drivers visit the Dart Charge website. In line with existing pay per crossing options these new services are charged at the standard crossing rate. Only pre-pay accounts offer a discount of up to one third on each crossing.
General enquiries
Members of the public should contact the Highways England customer contact centre on 0300 123 5000.
Media enquiries
Journalists should contact the Highways England press office on 0844 693 1448 and use the menu to speak to the most appropriate press officer.
Published 20 November 2015