News story
Danny Alexander announces funding to refurbish Colston Hall
Colston Hall, one of Bristol's most popular concert halls, will benefit from £5m of government funding to unlock its refurbishment.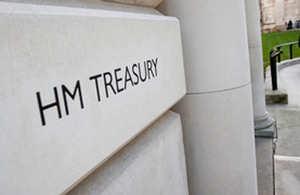 This government funding will help ensure the £45m project to refurbish the grade II listed venue to go ahead, creating the only international standard concert hall in the south-west capable of hosting a philharmonic orchestra. This will allow Colston Hall to hold over 500 performances a year, including with national and international flagship orchestras.
Danny Alexander, Chief Secretary to the Treasury, said:
Bristol is already one of the south west's most vibrant cultural hubs, so it's great news that it is finally on track to have the international standard concert venue that the region needs. London should not have the monopoly on arts and culture, which is why we're providing £5m to support the refurbishment of Colson Hall right here in the south west. This money will not only bring music, but also jobs and investment to Bristol.
Louise Mitchell, Chief Executive of the Bristol Music Trust, said:
We are delighted by the announcement that the Chief Secretary has just made. This is great recognition of our transformation campaign following the national launch in Westminster last week. Our ambition is nothing short of a total transformation to make this Hall a 21st century international hub for entertainment, education and enterprise and this announcement of £5m is a fantastic first step.

Across the country, we are the last of the main concert halls to have undergone a major redevelopment and we are determined to ensure that our region doesn't get left behind. We are very thankful that Danny Alexander has taken time to recognise the need to transform Colston Hall into a venue for the 21st Century, so that it provides for future generations across the country.
Owned by Bristol Council and run by the Independent Bristol Music Trust, Colston Hall seats over 2,000 people. The government has committed to providing £5m of funding in principle if the Hall raises the remaining funds required for the £45m refurbishment. Bristol City Council is currently planning to undertake a feasibility study into the refurbishment.
Published 20 February 2015