Cumbria to host UK's national nuclear training college
Sellafield Ltd is taking a key role in a new world class skills centre.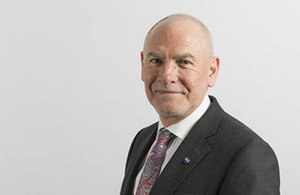 Cumbria will be home to the UK's National College for Nuclear (NCfN) – a world class training facility designed to fire the growth of the UK's nuclear industry – the government has confirmed.
Sellafield Ltd and EDF Energy will lead industry input into the college, helping to ensure its curriculum and qualifications are based on employer need.
The Department for Business, Industry and Skills (BIS) will invest £15 million to create the college, based on two sites in Cumbria and Somerset.
It means work can now progress on building a multi-million pound training facility at Lakes College, Lillyhall, which will form the college's northern hub. Its southern base will be constructed at Bridgwater College.
The two sites, set to open their doors in late 2017, aim to train 7,000 people by 2020.
Sellafield Ltd and EDF Energy will work alongside Lakes College and Bridgwater, plus higher education providers University of Cumbria and University of Bristol.
Colin Reed, Sellafield Ltd Human Resources Director, is the NCfN Board Chair.
He said:
I'm delighted that the government has confirmed its intention to create the National College for Nuclear in Cumbria and Somerset.

Sellafield's mission is changing as we transition from a nuclear production site into a fully-fledged environmental restoration project. To successfully complete that mission, we require a pipeline of talented individuals with higher level skills across a range of disciplines.

The National College for Nuclear will be crucial to developing those skills and ensuring that young Cumbrians are given every chance to benefit from the exciting opportunities that will be created at Sellafield and across the UK and global nuclear industry.
The NCfN northern campus at Lakes College will form a key plank of the Centre of Nuclear Excellence initiative (CoNE) for Cumbria.
Dr Paul Howarth, the Chairman of The Centre of Nuclear Excellence said:
Skills and education are two crucial areas where Cumbria is committed to remaining at the forefront of the UK nuclear industry. Cumbria's excellence in these areas supports the UK's nuclear capabilities and expertise which are recognised and respected by industry across the world.

The college will form the centrepiece of that skills and education offer, lifting the aspirations of young people and offering them a clear route into employment in the nuclear industry.
Published 9 May 2016