News story
Culture Secretary extends term of Board Member of VisitBritain
Sajid Javid has extended John Lindquist's term of appointment by six months, to 14 September 2015.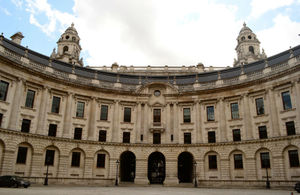 John Lindquist is a strategy consultant and adviser with extensive international experience in travel and tourism. At The Boston Consulting Group (BCG), which he joined in 1974, he became a Partner in 1981 and Senior Partner and Managing Director in 1993 and a leader of the global travel and tourism practice.
He became a Senior Adviser at BCG in 2004, specialising in international tourism development, and he currently combines this with his role as a Non-Executive Director at Kuoni Travel Holding Ltd (2007-), the Zurich-based global tour operator.
He was first appointed as a Board Member of VisitBritain in 2010.
Published 26 March 2015