News story
Culture Secretary appoints Sports Grounds Safety Authority Chair
Sajid Javid has appointed Alan Coppin as the new Chair of the Sports Grounds Safety Authority, for 3 years commencing 1 April 2015.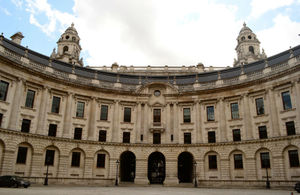 Alan Coppin is currently a Crown Representative working in the Cabinet Office's Efficiency and Reform Group, a Non-Executive Director of Marshalls plc, and a Trustee of The RAF Museums and Chairman of the Campaign Board.
His previous roles have included Non Executive Directorships of the Royal Air Force and of Berkeley Group plc, Chairman of The Retail People, Chief Executive Officer of both Historic Royal Palaces and Wembley plc, and a Member of the Executive Board of Compass plc. Alan has also been Chairman of the charity INCLUDE, Chairman of the NW London Training and Enterprise Council, Chairman of The Prince's Foundation for the Built Environment, a Member of the Advisory Forum of Oxford University's Saïd Business School, Chairman of Redstone plc, a non-executive Director of both Carillion plc and Metroline plc, and a senior consultant at KPMG. He has been a Patron of Windsor Leadership Trust since 2003.
The Sports Grounds Safety Authority (SGSA) is a government body that took over the responsibilities of the Football Licensing Authority and the critical role it played in transforming spectator safety at football grounds in the UK. The SGSA carries out a range of statutory functions in relation to football in England and Wales, and advisory functions in relation to other sports within the UK and internationally.
Published 25 March 2015