Press release
Culture Secretary Appoints New UK Anti-Doping Chair
Trevor Pearce, CBE QPM has been appointed the new Chair of UK Anti-Doping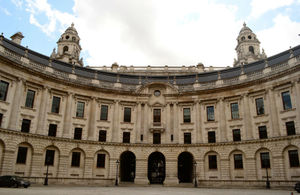 Culture Secretary, The Rt Hon Karen Bradley MP, has appointed Trevor Pearce CBE QPM, as the new Chair of UK Anti-Doping for a term of four years, commencing on 23 February 2017.
Pearce takes over from David Kenworthy in the role.
Pearce concluded a 40-year career in law enforcement in 2015. During his extensive career he served as Director General of both the National Crime Squad and the Serious Organised Crime Agency. Since leaving law enforcement Trevor has taken up roles as a Commissioner of the Gambling Commission, and was appointed a Board member of UK Anti-Doping in 2016.
Secretary of State for Culture, Media and Sport Karen Bradley said:
Trevor Pearce brings with him a wealth of experience in investigations and intelligence - areas that are crucial in the fight against doping in sport. I am sure that he will help further strengthen UKAD's reputation as one of the leading anti-doping agencies in the world and play a major role in promoting the importance of clean sport. I would also like to thank outgoing chair David Kenworthy for his excellent work at the helm of the organisation over the last seven years.
Trevor Pearce said:
I am delighted to have been appointed to succeed David Kenworthy as Chair of UK Anti-Doping. David has done so much to establish the organisation, making it one of the world's leading anti-doping agencies. I am now looking forward to working with the UKAD Board, Chief Executive and staff to ensure that we build on these foundations, to ensure that everyone's right to clean sport is protected in the UK and abroad.
The Chair of UK Anti-Doping is remunerated at a rate of £33,000 per annum. This appointment has been made in accordance with the OCPA Code of Practice. It is a requirement of the Code that political activity by those appointed is declared. Trevor Pearce has declared that he has not carried out any political activity.
Published 21 February 2017