Press release
Crushing defeat for poachers as seized car is destroyed
Vehicle seized during Environment Agency investigation is crushed after court orders its destruction.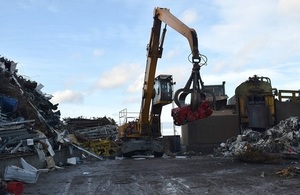 A car used by poachers has been crushed after a court ordered that it be destroyed.
The Ford was crushed at a Gateshead scrap yard which specialises in destroying end of life and seized vehicles.
It had been seized by Environment Agency Fisheries Enforcement Officers after it was used for poaching in Northumberland.
Targeted patrols
It happened in July 2015, when an Environment Agency enforcement officer carrying out targeted covert patrols saw three men in the Haggs Bank area of Wylam just before midnight.
The men were seen to set two nets, before returning at 4am the following morning, when they hauled the nets, which had migratory fish – salmon and sea trout - caught in them.
At 4.20am the men were stopped at the request of the Environment Agency by police at Wylam Wood Road and arrested.
During sentencing earlier this year at Newcastle Magistrates' Court, they were fined £80, ordered to pay costs of £100 and a victim surcharge of £20.
The court also ordered the forfeiture and destruction of the fishing equipment used in the incident, as well as the vehicle.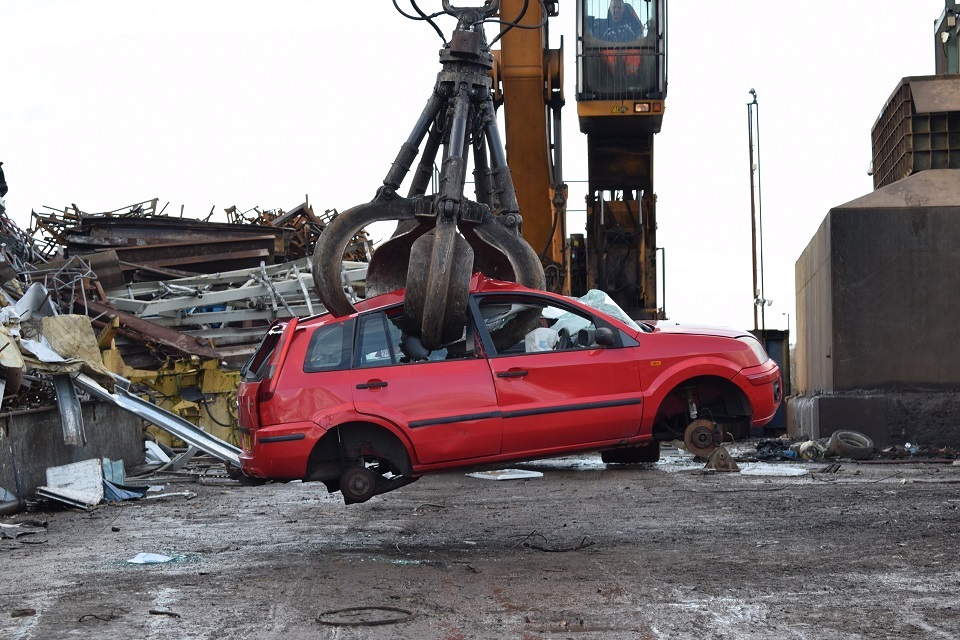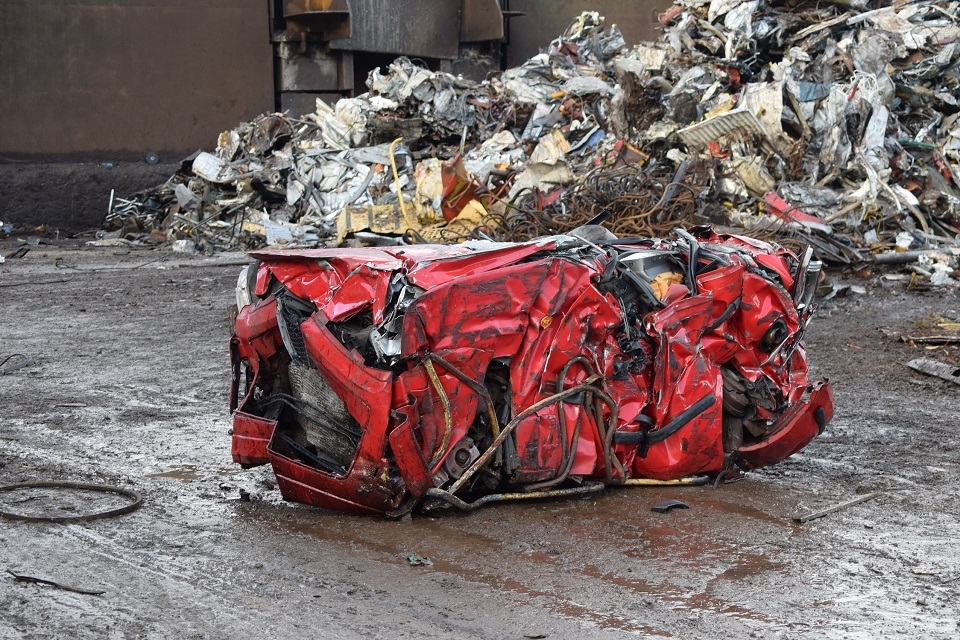 Poaching 'just not worth it'
Kevin Summerson, Fisheries Enforcement Technical Officer for the Environment Agency, oversaw the destruction of the vehicle last week. He said:
Poaching is just not worth it. Not only may it result in a fine and criminal record, but also the destruction of property used in the offence.

We will not tolerate illegal fishing of any kind – it undermines legitimate anglers and jeopardises the future of the sport. We work closely with our partners at angling clubs and the police to target those people suspected of being involved in offences.
The past 20 years has seen dramatic improvements in water quality and the Environment Agency works hard to protect and develop fisheries, supporting law abiding anglers and helping protect the environment and boost the local economy.
The Environment Agency urges anyone to report illegal fishing by calling 0800 80 70 60.
All income from rod licence sales is used to fund Environment Agency work to protect and improve fish stocks and fisheries, including improving habitats for fish and facilities for anglers, tackling illegal fishing and working with partners to encourage people to give fishing a go.
Buying a rod licence is quick and easy - you can buy them online at the Post Office
Published 15 December 2016